It has not been long since HBO Max unsurprisingly announced a new Harry Potter TV series, but the news has already led to a fair amount of division among fans: many have realized how much they treasure the originals, which Hogwarts devotees feel are some of the best fantasy movies.
And this is evidenced by the Harry Potter cast being plastered all over the Netflix movies chart in the UK after the films were added to the streaming service.
The Harry Potter movies are currently mounting a takeover, and much like the grisly Battle of Hogwarts, they've come out on top.
At the time of writing, seven of the ten movies on Netflix's top ten movie chart are Wizarding World installments. Six are Harry Potter adventures, and The Crimes of Grindelwald from the Fantastic Beasts corner of the franchise appears too.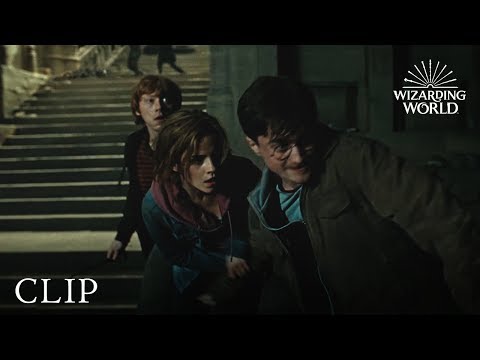 Funnily enough, they appear following the release dates of some of the movies — the first ranked highest at #1, followed by Chamber of Secrets at #2, Prisoner of Azkaban at #3, Goblet of Fire at #5, Order of the Phoenix at #6, and the Half Blood Prince at #8. They're broken up by The Mother and The Forever Purge.
Looks like subscribers are watching the Harry Potter movies in order, then. For more wands and friendship, fly over to the Harry Potter villains ranked and the Harry Potter TV series release date. Or, check out the new movies coming in 2023 and the best movies of all time.