The Harry Potter movies have their darker edges, but we predominantly know them as being directed at families. However, things got a lot more brutal in the later installments as the fight against Voldemort stepped up in intensity, with a rising body count to match. That all came to a head with a particularly gruesome scene involving Hermione Granger.
While Harry Potter started out in colorful, peppy fashion and introduced the Harry Potter cast as precocious youngsters, Harry Potter and the Deathly Hallows increased the stakes and the brutality. The first part of the closing chapter concluded with Hermione suffering grotesque torture in Malfoy Manor at the hands of one of the best Harry Potter villains, Bellatrix Lestrange.
David Yates, who directed the final four Harry Potter movies in order, encouraged Emma Watson and Helena Bonham Carter to deliver terrific performances in the sequence. Lestrange had always been violent and ruthless, but seeing her evil perpetrated on one of the best Harry Potter characters with a knife rather than a wand just hammered that home.
In interview clips shared by Warner Bros (via LiveAbout), Watson explained that the already troubling scene could have been even more grisly and tough to watch if they'd used every moment of what happened on set.
She said: "I did one take and David let the camera roll for like two minutes and just left me there screaming. When I looked at the edit, I was like 'wow'. I mean, fair enough, you can't have two minutes of me screaming. But I was like: 'I did that a lot longer than was actually shown'."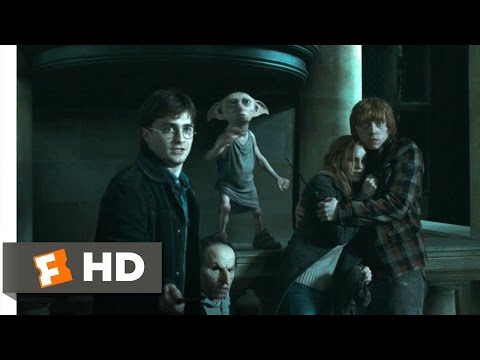 Watson confessed that "it wasn't a fun day" when she shot the intense sequence, but she also had some sympathy for those who had to witness it all live. "I think it was quite disturbing for the crew, which I was pleased about obviously, because it showed I was doing a good job."
The star explained that even Carter was a bit shaken by the scene and that the duo came up with the idea of Lestrange carving "mudblood" onto Hermione's arm while they were on set. It's a grotesque and important detail, though it wasn't in the original script.
It's fair to say that Yates and his team made the right decision when it came to this sequence. Brevity is best when the best family movies use violence, and it would have been tough to pack young audiences into the cinema for two whole minutes of a tortured teenage girl screaming for her life.
The darkness of the climactic Potter movies is absolutely warranted as the fight against Voldemort and his Horcruxes ramps up. However, these are among the best movies in the franchise because of how well they control that darkness. Nobody needs too much torture in an escapist fantasy about young sorcerers.
For more of the unsettling side of Potter, find out why one Harry Potter monster was too terrifying for the movies and learn why Hermione's darkest moment was secretly redeemed. You can also find out more about another Potter villain as we deliver some fascinating Grindelwald facts.
Speaking of whom, we've got a guide to new movies about him as we look ahead to the Fantastic Beasts 4 release date. Alternatively, find out about five things we want to see in the Harry Potter TV series and experience more magic in our guide to House of the Dragon season 2.
The creator of the Harry Potter series, JK Rowling, has made several transphobic remarks on social media in recent years. If you'd like to learn more about transgender equality or lend your support, here are two charities we encourage you to visit: the National Center for Transgender Equality in the US and Mermaids in the UK.