Time flies, especially when you're having fun. Except, Harry Potter fans aren't, because the last truly good Harry Potter movie premiered 12 years ago on this very day.
With the Harry Potter movies in order, there have been films that were released after the one we're talking about. But let's be real, Fantastic Beasts isn't quite hitting the spot.
The last Wizarding World outing to earn a place on fans' best fantasy movies lists was Deathly Hallows Part 2, which saw the Harry Potter cast go up against Voldemort for one last battle.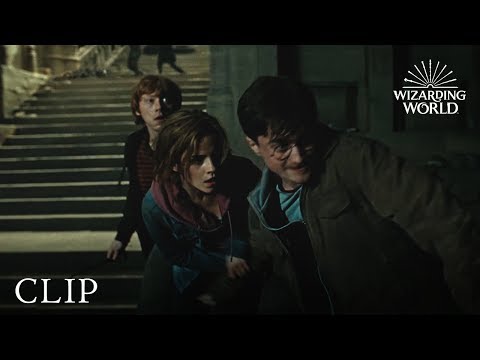 The 2011 film directed by franchise veteran David Yates was the eighth and final installment, and even though it's hard to rank the entire series because so many of them are wonderful, Part 2 is comfortably one of its best movies. After its July 7th premiere, it was released widely on July 15, 2011, which makes us feel a bit old — without any help from the makeup we saw Harry, Hermione, and Ron in at the end of the story.
It also raked in $1.3 billion worldwide, so it was a summer blockbuster to say the very least, easily beating out new movies that opened against it. It's a difficult thing to end a long franchise on a high note, they can quite often bow out with a valley instead of a peak. So, we're glad to have a fond farewell for this one. All of the Hogwarts students' adventures are available to stream on Max (formerly HBO Max).
Who knows what the Harry Potter TV series release date will bring, but there are plenty of people who were ready to let the Wizarding World rest, especially given the justified criticism of its creator. If you'd like to revisit the battle against dark magic, we've got opinions on the Harry Potter villains ranked and the Harry Potter characters ranked. Or, do some research with the Horcruxes explained.