Who is the Halo cast? Master Chief's battle to save humanity from the Covenant finally made it to screens, after years of development, and wouldn't you believe it the adaptation was pretty great!
The sci-fi series faithfully brings Master Chief and his AI companion Cortana to life in a way we only ever dreamed about playing the FPS games. Besides all the huge action in the drama series, we also got some surprising twists on the established canon of Halo, no bad thing when you're trying to parse two decades of mythology.
A range of characters join Master Chief on his journey, which begs the question, what actors are in the Halo cast? Where do you know them from? The TV series presents a vast universe, here are the most important names to keep in mind.
Who is the Halo cast?
Pablo Schreiber as Master Chief
Jen Taylor as Cortana
Shabana Azmi as Admiral Margaret Parangosky
Natascha McElhone as Dr Catherine Elizabeth Halsey
Bentley Kalu as Vannak-134
Bokeem Woodbine as Soren-066
Yerin Ha as Kwan Ha
Julian Bleach as the Prophet of Mercy
Pablo Schreiber as Master Chief
The Halo series made a risky move by having Master Chief take his helmet off, something that never happens in the videogames. Thankfully, the change works, due in no small part to Schreiber's intense physicality. Before bashing Covenant, he was in action movies like Den of Thieves and Skyscraper, as well as fantasy series American Gods.
Jen Taylor as Cortana
One of the better creative decisions made for the Halo TV series was keeping the voice of Cortana. Truly, Jen Taylor has become completely synonymous with the AI, and replacing her would've been a tall order. Besides that, it's just great to see a voice actor get further recognition across the industry.
Shabana Azmi as Admiral Margaret Parangosky
Shabana Azmi made her Hollywood breakthrough with Halo, but that doesn't mean she wasn't notable before. Acting since the '70s, she's become a fixture of India's film industry, occasionally doing a western production besides. Features such as Ankur, Godmother, and Morning Raga demonstrate her talents away from Master Chief.
Natascha McElhone as Dr Catherine Elizabeth Halsey
A well-established actor, Natascha McElhone has been a silver screen regular since comedy movie The Truman Show in 1998. While doing hit films, she's featured in several recent televisual highlights, like Designated Survivor and Californication. None quite on the scale of Halo, though.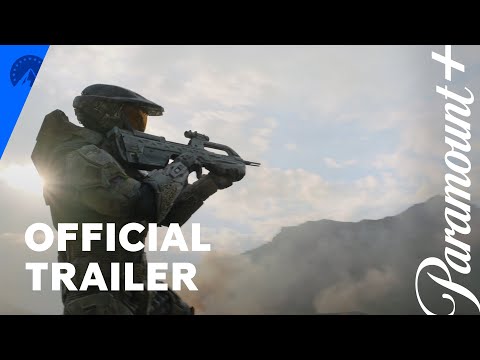 Bentley Kalu as Vannak-134
Bentley Kalu enlisted as a Spartan after a string of bit parts in major blockbusters. Working in the vicinity of Tom Cruise on Edge of Tomorrow and joining Marvel movie Avengers: Age of Ultron no doubt helped make sure he was in good shape to assist Master Chief in Halo.
Bokeem Woodbine as Soren-066
A long-time character actor, Bokeem Woodbine is perhaps most recognisable as Spider-Man villain Shocker in the MCU these days, alongside his turn as one of Master Chief's Spartan compatriots. Really, Woodbine's credits, stretching back into the '90s shows like The X-Files, he's been overdue some time in the sun – even if it is chasing wallcrawlers and batting away genocidal aliens.
Yerin Ha as Kwen Ha
Dubbed a rising star in 2021 by the Casting Guild of Amaerica, Yerin Ha proved such expectations correct when she transitioned from smaller shows onto Halo. A Steven Spielberg-backed project is nothing to snifff at, and bringing to life something as beloved as Halo is no easy task. Ha is excelling in her contributions on both counts.
Julian Bleach as the Prophet of Mercy
You mightn't know Julian Bleach's face, but if you like your sci-fi, his voice should strike a chord. He gave life to Doctor Who villain Davros twice in the show's modern iteration. He's fulfilling a similar role in Halo, as the Prophet of Mercy, and overarching antagonist that Master Chief might have to eventually hunt down.
That's all the main stars of the Halo cast. For more of Hollywood's finest, check our guides to the Jurassic Park cast, The Boys cast, and the Star Wars cast.