What is the Ghostbusters 4 release date? After more than thirty years, the original Ghostbusters are back in the new comedy movie Ghostbusters: Afterlife. The question now is, was this the last gasp of a franchise destined for the containment unit, or is it full of life?
Well, Afterlife director Jason Reitman has made it clear he wants to see the series continue beyond his movie. "I think it's no secret that my father and I would love Ghostbusters mythology to keep growing from Afterlife," he told The Digital Fix when we asked about a sequel. "We wanted to make a movie that would set the table for all kinds of Ghostbusters films."
Unfortunately, when we pressed him on it, he couldn't tell us any specifics. "I don't know what they are, and I can't tell you what they are," he explained. That said, it's interesting to speculate where the franchise might go after the Ghostbusters Afterlife ending. It certainly teased that the boys in grey weren't done just yet. So here's everything we know about the Ghostbusters 4 release date. Also, yes, we know that technically Afterlife is the fourth movie in the franchise, but Reitman's continuation doesn't count Ghostbusters (2016) as part of the mainline story.
Ghostbusters 4 release date
Ghostbusters 4 will hit cinemas on Wednesday, December 20, 2023. The film was officially announced at CinemaCon 2022 but was heavily teased at the end of Ghostbusters: Afterlife.
If there's something strange: Best horror movies
Back in the Firehouse. Day one! #Ghostbusters pic.twitter.com/5OE4aF1slO

— Sony Pictures (@SonyPictures) March 20, 2023
The film began shooting on March 20, 2023, with Sony tweeting a picture of Jason Reitman on set to celebrate. According to Ernie Hudson, the Ghostbusters sequel is filming in the UK.
Ghostbusters 4 cast
Finn Wolfhard, McKenna Grace, and Carrie Coon are set to return as the Spenglers, and they're not the only familiar faces returning in Ghostbusters 4's cast. Paul Rudd will take a break from saving the MCU to bust ghosts too.
Spooks and Spectres: Best ghost movies
On March 24, 2023, it was announced that Kumail Nanjiani, American comedian Patton Oswalt, British comedian James Acaster, and Emily Alyn Lind have all been added to the Ghostbusters 4 cast. Paparazzi photos also revealed that William Atherton will be back as Walter Peck.
Who's in the Ghostbusters 4 cast list?
Finn Wolfhard as Trevor Spengler
Mckenna Grace as Phoebe Spengler
Celeste O'Connor as Lucky Domingo
Carrie Coon as Callie Spengler
Paul Rudd as Gary Grooberson
Ernie Hudson as Dr. Winston Zeddemore
William Atherton as Walter Peck
Kumail Nanjiani
Patton Oswalt
James Acaster
Emily Alyn Lind
The film will be directed by Gil Kenan, who helped write Ghostbusters: Afterlife, and Jason Reitman will produce. Unfortunately, this is the first Ghostbusters film not to be produced by Ivan Reitman, who passed away in February 2022.
Will the original Ghostbusters return for the sequel?
We're not sure how many original Ghostbusters will suit up again, and we're skeptical they'll all be back. We know Ernie Hudson is returning as Winston Zeddemore, but we don't know about the rest yet.
In theory, Ray Stantz is still living in New York, working at his occult book shop, so he could come back. The question is whether Dan Ackroyd would want to play Ray again. We think he would, but we can't say for certain.
If we were taking bets, we'd say Bill Murray isn't coming back. Murray's been notoriously cagey in the past about wanting to return to the Ghostbusters franchise.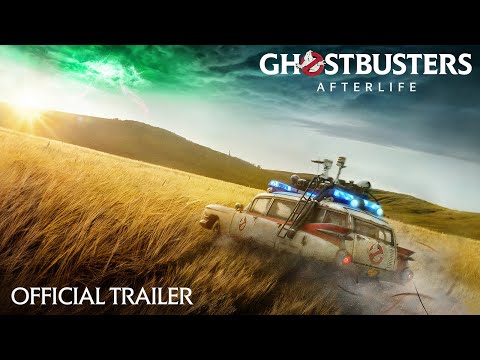 Ghostbusters 4 trailer speculation
The Ghostbusters 4 trailer hasn't been released yet, but it will likely drop on Ghostbusters Day, aka Saturday, June 8, 2023.
In the meantime, why not check out some of the incredibly behind-the-scenes videos released to support the release of Ghostbusters: Afterlife?
Ghostbusters 4 plot speculation
Ghostbusters' official Twitter account said Ghostbusters 4 would be the "next chapter in the Spengler family story," which seems to confirm the plot will focus on Phoebe, Trevor, and the rest of the new generation.
The Ghostbusters: Afterlife post-credit scene definitely set up a sequel. What form it takes, though, we couldn't say with any certainty, and when we asked Reitman, he didn't tell us.
He did, however, say that "every culture has a relationship with the supernatural". It's possible that Winston has used the money he made in finance to set up a new Ghostbuster office and maybe even franchised it out. Perhaps we could see new Ghostbusters offices opening around the world?
Blast 'em! Best action movies
A recent tweet from the Ghostbusters official account confirmed the sequel would be the "next chapter in the Spengler family story", which seems to confirm the next film will focus on Phoebe, Trevor, and the rest of the new generation.
At CinemaCon 2023, the Ghostbusters cast was shown wearing new uniforms and living in the Ghostbusters Firehouse, so we know the film's going to be set in New York City. Let's hope Gozer hasn't decided to return to the Big Apple.
Are you a God? Best monster movies
Jason Reitman has also dropped one other tease. In an interview with Uproxx, he said there were story beats introduced in Afterlife that didn't pay off but could potentially inform a sequel.
"I wish I could talk to you about that [Egon deciding to repaint the Ghostbusters II logo on the Ecto-1]. Well, I'm just saying that's a plot that is not in this film, and we have ideas moving forward," he said.
Where can I watch Ghostbusters 4?
When it's released on December 20, you'll have to grab your proton pack and head down to the cinema if you want to watch Ghostbusters 4. We've no doubt the film will make its way to streaming eventually, but we can't say which service it'll be on right now.
If you want to read more about the team who put the 'go in ghosts', check out our interview with Jason Reitman or our Ghostbusters Afterlife review.
We have guides on the best scary movies for kids, the best vampire movies, and the best werewolf movies. If that's not enough, we also have an article breaking down all the new movies coming in 2023, including Barbie and Oppenheimer. Finally, you need to check out our list of the best movies ever made (the Ghostbusters are on it).