What is the Ghostbusters 4 release date? After more than thirty years, the original Ghostbusters are back in the new comedy movie Ghostbusters: Afterlife. The question now is, was this the last gasp of a franchise destined for the containment unit or is it full of life?
Well, Afterlife director Jason Reitman has made it clear he wants to see the series continue beyond his movie. "I think it's no secret that my father and I would love Ghostbusters mythology to keep growing from Afterlife," he told The Digital Fix when we asked about a sequel. "We wanted to make a movie that would set the table for all kinds of Ghostbusters films."
Unfortunately, when we pressed him on it, he couldn't tell us any specifics. "I don't know what they are, and I can't tell you what they are," he explained. That said, it's interesting to speculate where the franchise might go after Ghostbusters: Afterlife's ending. It certainly teased that the boys in grey weren't done just yet. So here's everything we know about the Ghostbusters 4 release date. Also, yes, we know that technically Afterlife is the fourth movie in the franchise, but Reitman's continuation doesn't count Ghostbusters (2016) as part of the mainline story.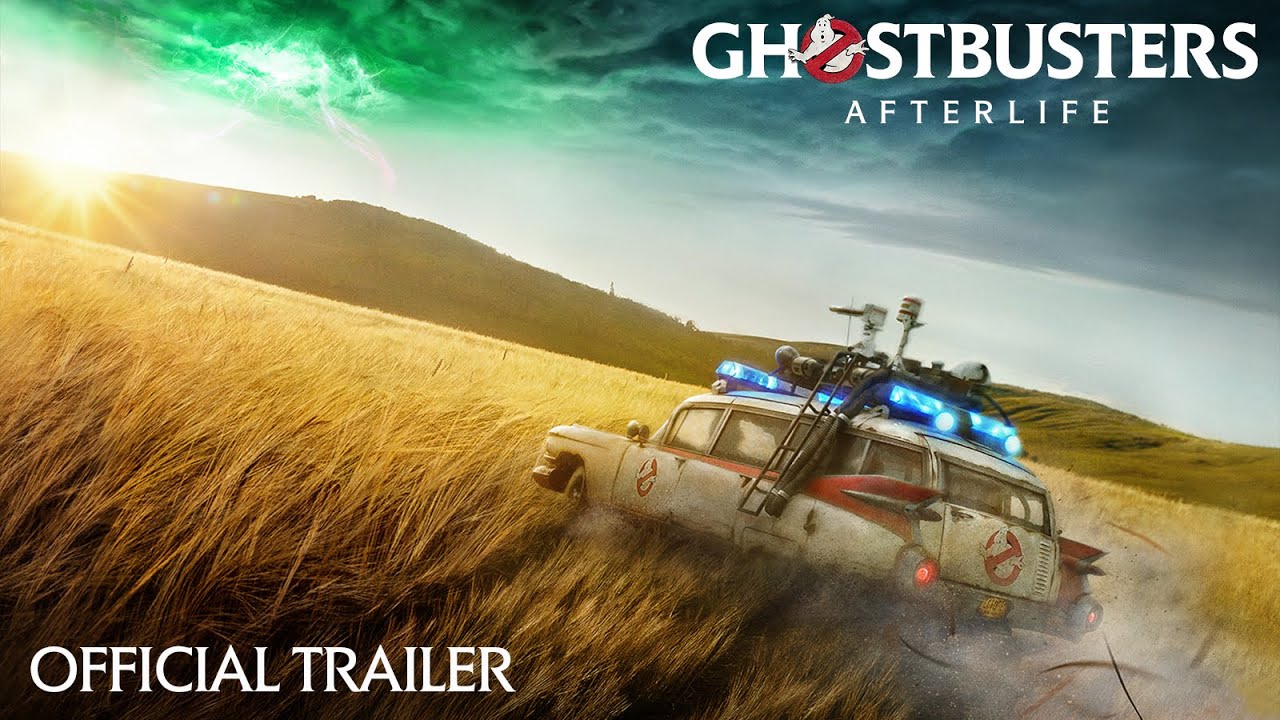 Ghostbusters 4 release date
Ghostbusters 4 will hit cinemas on December 20, 2023. The film was officially announced at CinemaCon 2022 but was heavily teased at the end of Ghostbusters: Afterlife.
If there's something strange: Best horror movies
We also now know that the film will be shooting using the codename "Firehouse".
"The last time we saw Ecto-1, it was driving back into Manhattan: the home of Ghostbusters. That's where our story begins. The code name is FIREHOUSE." –@JasonReitman, @GilKenan #GhostbustersDay pic.twitter.com/P3QRild2Vs

— Ghostbusters (@Ghostbusters) June 9, 2022
Ghostbusters 4 plot
Well, the Ghostbusters: Afterlife post-credit scene definitely set up a sequel. What form it takes, though, we couldn't say with any certainty, and when we asked Reitman, he didn't tell us.
He did, however, say that "every culture has a relationship with the supernatural". It's possible with the money we're told Zeddemore made in finance after leaving the Ghostbusters, he sets up a new office, and maybe even franchises it out? Perhaps we could see new Ghostbusters offices opening around the world?
Blast 'em! Best action movies
A recent tweet from the Ghostbusters official account confirmed the sequel would be the "next chapter in the Spengler family story", which seems to confirm the next film will focus on Phoebe, Trevor, and the rest of the new generation.
That said, we've already had them battle the Ghostbuster's old enemy Gozer, so maybe next time, they should face a new enemy. Just keep them away from talking paintings, please.
Are you a God? Best monster movies
We also know that the film will pick up in New York City, where we last saw Zeddemore driving the Ecto-1 back to. So presumably, we're swapping rural Oklahoma for the concrete jungle?
Jason Reitman has dropped one other tease. In an interview with Uproxx, he said there were story beats introduced in Afterlife that didn't pay off but could potentially inform a sequel.
"I wish I could talk to you about that [Egon deciding to repaint the Ghostbusters II logo on the Ecto-1]. Well, I'm just saying that's a plot that is not in this film, and we have ideas moving forward," he said.
Ghostbusters 4 cast
We currently don't know who'll be in the Ghostbusters 4 cast. However, we can make an educated guess that McKenna Grace will return as Phebe Spengler.
If you're bringing back Phoebe, you'd have to bring back Carrie Coon as her mum Callie and Finn Wolfhard as her brother Trevor – if he's not too busy with Stranger Things.
While we'd love to see the original team suit up again, we're sceptical they'll all be back. Afterlife clearly sets up Ernie Hudson's Winston Zeddemore as the Ghostbuster's new benefactor, so it would make sense for him to return. Similarly, we see that Dan Ackroyd's Ray Stantz is still in New York working at his occult book shop, so he could come back.
Spooks and spectres: Best ghost movies
Bill Murray, on the other hand, is the odd man out. Murray's been notoriously cagey in the past about wanting to return to the Ghostbusters franchise. While he did come back for Afterlife, and he may return if he likes the script, we wouldn't be surprised if that was the last we saw of Peter Venkman.
That's everything we know about the Ghostbusters: Afterlife sequel for now. If you want to read more about the team who put the 'go in ghosts', check out our interview with Jason Reitman, or we have a guide on the best scary movies for kids.
If that's not enough, we also have an article breaking down all the new movies coming in 2023, including Barbie, Oppenheimer, and Scream 6.