Will we ever get a Game of Thrones season 9? Following the poor reception to the Game of Thrones season 8 finale, it felt like audiences were done with the bickering lords and ladies of Westeros and the wars of the Seven Kingdoms.
However, the release of House of the Dragon has proven there are plenty of stories left to be told in George RR Martin's magical world. House of the Dragon has already been renewed for a second season (learn more about the House of the Dragon season 2 release date here), and another Game of Thrones prequel series, based on the Dunk and Egg stories, is reportedly in the works.
So could we ever get a fantasy series set after Daenerys's death and the Night King's fall? Will we ever get a Game of Thrones season 9? Well, we've done some digging to see what the chances are.
Will we ever get a Game of Thrones season 9?
It's unlikely that we'll ever get an official Game of Thrones season 9, but a sequel series isn't outside the realms of possibility. In fact, there are rumours that a show set after the events of Game of Thrones season 8 is already in development.
While the show hasn't got the official greenlight from HBO yet, the series, tentatively titled Snow, is believed to follow Jon Snow (Kit Harington) following his exile beyond the wall at the end of season 8. Harington supposedly came up with the idea, and George RR Martin is involved in the show.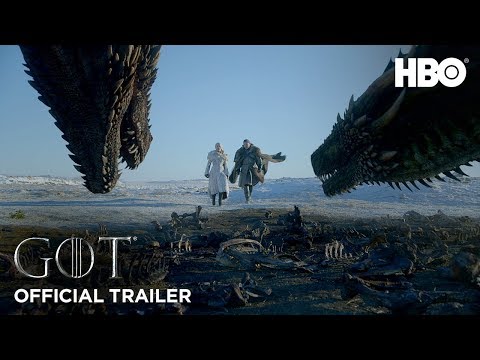 "Yes, there is a Jon Snow show in development," Martin wrote on his blog. "It seems as though Emilia Clarke has already mentioned that Snow was Kit's idea in a recent interview. So that part is out. Yes, it was Kit Harrington who brought the idea to us. I cannot tell you the names of the writers/ showrunners since that has not been cleared for release yet… but Kit brought them in too, his own team, and they are terrific."
During that same interview, Martin claimed that 10,000 Ships, the Sea Snake show and the Dunk & Egg prequel series were all still in development.
If you want to learn more about Westeros, you must check out our Targaryen family tree guide. We've also got guides to all your favourite House of the Dragon characters, or we have articles on all the major dragons, including Balerion the Black Dread, Vhagar, Meraxes, Seasmoke, Arrax, Vermithor, and Caraxes.