Being involved in one of the best movies of all time and getting to work with the great Stanley Kubrick must be the experience of a lifetime. Well, Matthew Modine has a strange story for how he bagged the role in the war movie Full Metal Jacket, and it's all thanks to Val Kilmer.
Modine is now well-known for his role as Doctor Brenner (AKA Papa) in Stranger Things, but long before the Netflix series came along, the actor was the leading man in Kubrick's '80s movie about the horrors of the Vietnam war.
Turns out, he wouldn't have gone for the role of US Marine J.T 'Joker' Davis in Full Metal Jacket were it not for a chance encounter with Val Kilmer. Modine explained the situation in a chat on the Late Night with Seth Myers show.
"I was at a diner in Los Angeles, with David Alan Grier. We were eating our pancakes, and there was a guy sitting there. It was Val Kilmer. And he was looking at me, saying obscene things to me. I said, 'David, unless that's an actor learning his lines or somebody with Tourette's, he's clearly telling me to go 'F' myself.' And he looked over his shoulder. He says, 'Oh, it's Val Kilmer. He's a really nice guy,' and he invited me over," Modine said.
Apparently, Modine introduced himself, but Kilmer was clearly not in a good mood. "[Val says] 'I know who you are. I'm sick of you, man.' I had been on a run. You know, actors, every once in a while, we get on a really good run, and I'd done a bunch of movies. And he said, 'Now you're doing Kubrick's movie, Full Metal Jacket.' I said, 'You don't have to worry about that. I'm not doing Full Metal Jacket,'" Modine continued.
"I ran out and I called my agent. I said, 'This actor, Val Kilmer, just said I'm doing Kubrick's movie,' and my agent said, 'I don't know anything about it.' I said, 'I don't, either.' But I know [Kubrick] makes his movies with Warner Bros., and I'd just done Vision Quest, so I said, 'Let's just send him some clips.'"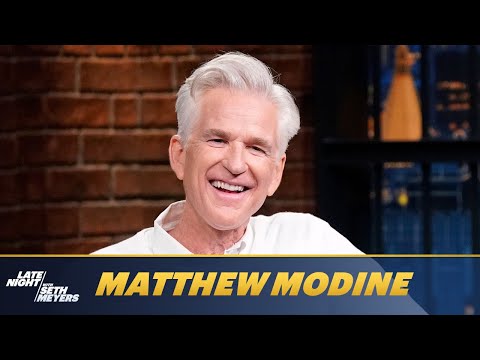 Modine and his agent did just that, and the rest is history. "Then a month later, I got the script in the mail. 'Hi. My name is Stanley Kubrick. I'm a film director. And I wonder if you'd be interested in being in my film.' So I have to say, 'Thank you, Val Kilmer!'"
We're not quite sure why Kilmer was so annoyed at Modine that evening, but if he was keen on a role in Full Metal Jacket for himself, he probably shouldn't have put the idea in Modine's head. For more from these two, check out our guide to the Top Gun cast or dive into our guide on the Stranger Things season 5 release date.