The cast of Friends have given us plenty of laughs over the years, with Friends appearing on pretty much every list of the best comedy series – and rightly so. But according to one former member of the Friends writing staff, it wasn't always plain sailing on the set of arguably the best TV series of the '90s.
In an excerpt from her book End Credits (via Time), Patty Lin – who has also written for the likes of Desperate Housewives and Breaking Bad – claimed that one of the best '90s shows faced challenges as the profile of the best actors in the ensemble grew.
"The actors seemed unhappy to be chained to a tired old show when they could be branching out, and I felt like they were constantly wondering how every given script would specifically serve them," she wrote.
Lin said this particularly became a problem during the table reads for the scripts, during which "vociferous" views would be expressed and great lines would fall by the wayside.
She wrote: "They all knew how to get a laugh, but if they didn't like a joke, they seemed to deliberately tank it, knowing we'd rewrite it. Dozens of good jokes would get thrown out just because one of them had mumbled the line through a mouthful of bacon."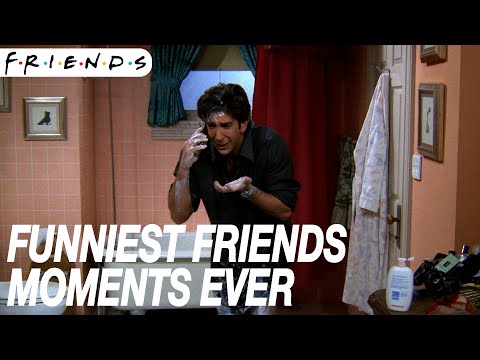 Lin joined Friends for its seventh season, but was not asked to rejoin the writers' room for season eight. The series came to an end in 2003 after the conclusion of its tenth season, which drew more than 50 million viewers for its original airing on NBC. None of the Friends cast have commented on Lin's claims as yet.
If you're a big Friends fan, check out our choices for the best Friends episodes and find out how a "mean" trick led to the Friends cast lowering their pay demands. We've also explained why Paul Rudd regrets appearing in the Friends finale and revealed that another comedy legend nearly played Phoebe.
Alternatively, swap for a bigger screen and find out our picks for the best movies and best comedy movies ever made. We've also got the info you need about the funniest new movies coming your way, including the Wonka release date and the Poor Things release date.