Five Nights at Freddy's fans are highly passionate about the new movie based on the original video game. Those fans have now been treated to a brilliant trailer which appears to suggest the film will be very faithful to the source material.
The upcoming horror movie will star Hunger Games alum Josh Hutcherson and Scream cast legend Matthew Lillard, and the Five Nights at Freddy's release date is fast approaching. While we're sure you're all chomping at the bit for the film to arrive, there is now an epic trailer to whet the appetite.
Judging by the reactions on Twitter, FNAF fans are losing their minds over this exciting new teaser for the video game movie.
One Twitter user said: "This looks great! Seems to capture the vibe of the original game, which is pretty iconic at this point, and anything with Matthew Lillard (especially a horror) gets added brownie points from me! Definite Halloween cinema trip."
Another user simply said: "I'M GOING TO DIE." (Not literally, hopefully.) While this user tweeted: "AYOOOO FINALLY. BEEN WAITING FOR THIS MOVIE FOR ALMOST A DECADE NOW."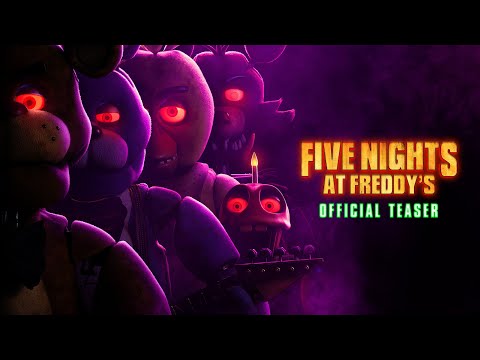 Suffice to say, people are very, very excited for this quirky slasher movie. Childhoods could be made or ruined on the basis of this flick, so let's hope it lives up to the hype now.
Until then, why not check out our guides on The Last of Us season 2 release date or the Super Mario movie 2 release date for more video game fun. Or, simply explore our list of the best movies of all time.