It's no stretch to say that Everything Everywhere All At Once was one of the best movies of 2022. The science fiction movie took an arguably-overplayed theme — multiverse-hopping — and moulded it into a profound meditation on love, life, regret, and family.
As Evelyn and Waymond, Michelle Yeoh and Ke Huy Quan are both receiving deeply-overdue praise and awards for their performances. Yeoh noted in her Golden Globes speech how she waited 40 years to be first on the call sheet, while Quan said in his own emotional speech that after decades of little success in Hollywood, he was scared that he had nothing more to give.
What makes Yeoh's and Quan's successes especially poignant is the fact that, as Asian American actors, they are paving the way for more representation of non-white actors in major roles; and roles in which they can celebrate their heritage without being reduced to a caricature, minor character, or micro-aggression.
Given that the pair are making such leaps and bounds in terms of representation, with Yeoh being the first Asian actor to win a Best Actress award in the National Board of Review's history, the repeated awards season snubs experienced by Stephanie Hsu, who plays their on-screen daughter, feels all the more nonsensical and confusing.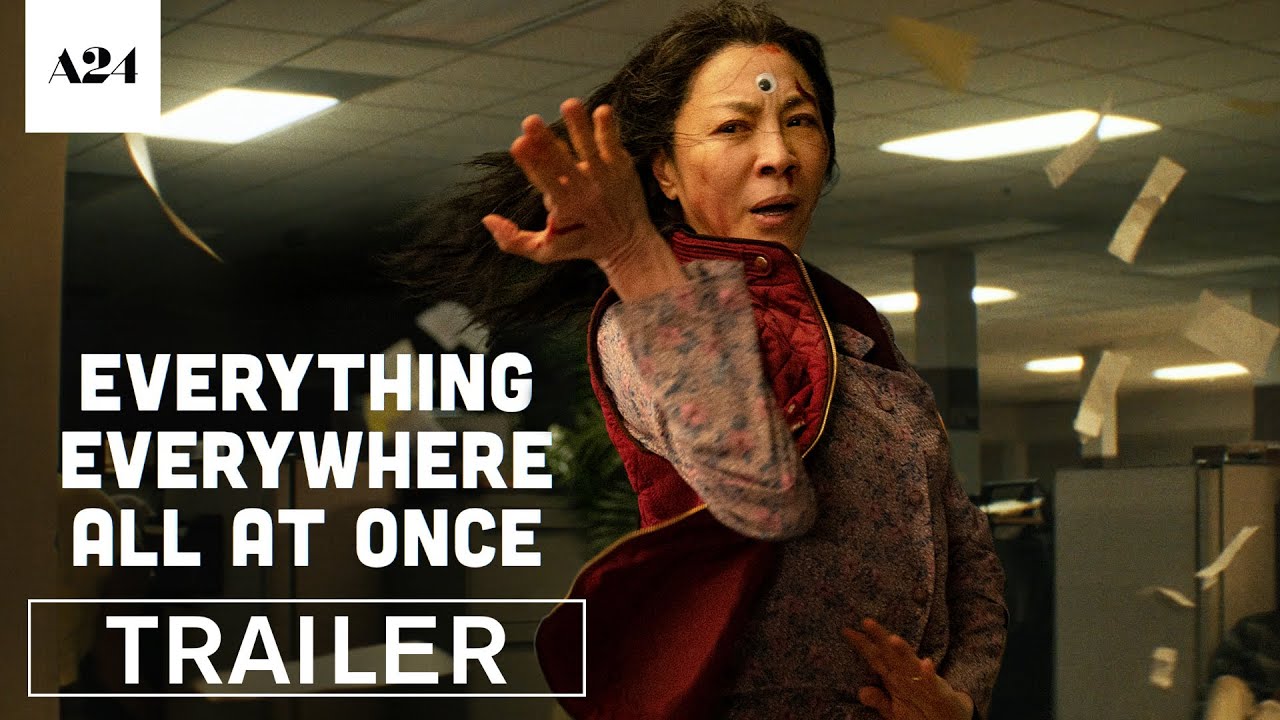 Hsu's role is the heart and soul of the story: not only in her emotional depiction as Joy, who struggles with her mother's indifference towards her and her sexuality but also as Jobu: the all-powerful, omnipresent movie villain who has channelled her pain into searing anger (and countless iconic costume changes)
In many ways, Hsu is playing two characters, and she switches between the unease of Joy and the showmanship of Jobu with ease while simultaneously making it clear that underneath, they both share the same yearning for peace.
Evelyn might be the lead, but all roads lead back to her relationship with her daughter, and the adventure movie wouldn't be half as effective if it weren't for Hsu's dynamic performance as Joy/Jobu. She's one hell of a supporting actor, but despite Everything Everywhere's searing overall success during awards season, we've seen her snubbed in the Supporting Actress category in the BAFTAs, Golden Globes, and Film Independent Spirit Awards in favour of Jamie Lee Curtis: who is also tipped to get a Supporting Actress nod over Hsu at the Academy Awards.
So, if the pattern emerging is anything to go by, Hsu might be getting the biggest snub of all at the Oscars.
Curtis was a fun and compelling addition to the A24 movie. As the po-faced, hysterical IRS Lady, she didn't just deliver hilarious action sequences, but also had an important emotional scene in the film. But that can't compare to the depth, soul, and complexity Hsu poured into literally infinite versions of Joy and Jobu: especially with the emotional weight she put into both characters in the drama movie's final act.
It's true that Curtis has been criminally underrated throughout her 50-year career, and she's well overdue recognition for her role as Laurie Strode in the Halloween horror movie series. I can see why Oscar campaigns for her might be based on that. But if her recognition comes at the cost of Hsu's, isn't that just perpetuating the same cycle?
Sure, Curtis may have been wronged, but two wrongs don't make a right. If an actor has a chance to be nominated for their performance in a specific movie, then they should be nominated based on that performance, not because they weren't nominated enough in the past. And as big a fan of Curtis as I am, Hsu's multi-faceted performance in Everything Everywhere is objectively more worthy than an IRS lady with sausage fingers.
If voters are stuck in a loop of not crediting people when they should do, before trying to make up for that years later, thus denying others of timely, deserved credit, then how can the awards system ever change? And if people are voting based on an actor's experience as a whole as opposed to the specific performance they're meant to be nominated for, surely that calls the entire point of these awards into doubt?
We also can't ignore the fact that as an Asian American actor, Hsu has had to overcome additional barriers, representation issues, and micro-aggressions to get where she is today. This is why the idea of a white actor with a much more established career picking up all these prestigious nominations – while Hsu's superior performance is overlooked – feels especially precarious.
It's brilliant that Yeoh and Quan got recognised for their talented performances in this film, but the fact it took so long for them to reach this level of stardom feels unfair, and given the way Hsu is being snubbed, I can't help but feel history may be repeating itself. Will Hsu, like Yeoh, have to wait another 40 years to get her name at the top of a call sheet? Have any glass ceilings actually been broken?
I also deeply resent that these awards snubs have put me in a position where I even have to pit Curtis and Hsu against each other. Both women delivered amazing performances in the film, both deserve to be recognised. But we can't let the significance of Curtis overshadowing Hsu be overlooked.