Award season is heating up as we build towards the 2023 Oscars. On February 26 2023, the great and good of Hollywood gathered to celebrate the best movies of the year at the Screen Actors Guild (SAG) Awards, where Everything Everywhere All At Once broke records to cement its status as the Oscar's frontrunner.
The science fiction movie won four awards, the most ever won by a single film, including the highly coveted Best Film Cast, Best Female actor in a leading role (Michelle Yeoh), Best Male actor in a supporting role (Ke Huy Quan), Best Female actor in a supporting role (Jamie Lee Curtis).
Ke Huy Quan's victory is particularly significant as he's the first Asian actor ever to win the Supporting Actor prize. During an emotional acceptance speech, Quan said, "When I heard that, I quickly realised that this moment no longer belongs to just me. It also belongs to everyone who has asked for change."
"When I stepped away from acting, it's because there were so few opportunities," Quan continued. "And yet here we are tonight. The landscape looks so different now than before. Thank you to everyone who contributed to these changes."
Everything Everywhere also enjoyed success at the Producers Guild Awards (PGAs) on February 25, taking home the top gong. The PGAs and SAG awards are usually seen as bellwether tests for the Oscars, so it looks like Everything Everywhere will dominate at the 95th Academy Awards.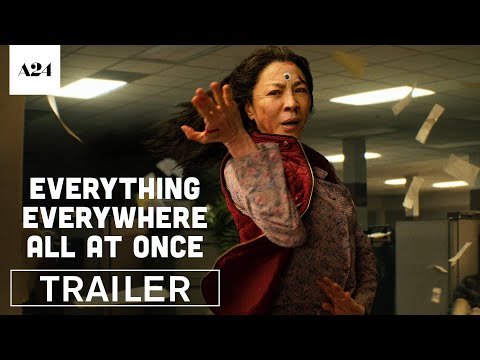 The Everything Everywhere cast members weren't the only stars to take home a prize, though. Brendan Fraser continued his comeback, winning the best actor prize for The Whale after facing off stiff competition from Elvis's Austin Butler.
If you want to stay up to date with the Oscars race, check out our list of all the Oscar 2023 nominations, we've also got an Everything Everywhere All At Once review (and a Whale review) for you to enjoy. If that's not enough, we've also got a guide to all the new movies coming in 2023, so you can keep an eye out for next year's big winners.