Actor Ethan Hawke has been working for decades. He's in everything from Marvel series like Moon Knight on Disney Plus, to older acclaimed independent films which to this day connect with new audiences dipping their toes into cinema's waters. At one point, though, Ethan Hawke didn't expect people to back his work.
He thought nobody would care about what the internet's movie fans clearly think are the best Ethan Hawke movies. In the time since they've released, we imagine he's changed his mind.
Hawke was wrong, because the Before Trilogy (some of the best romance movies ever made, if you ask us), which in recent years got a lovely Criterion Collection release, and the Oscar-winning Boyhood, are memorable in the eyes of many film aficionados.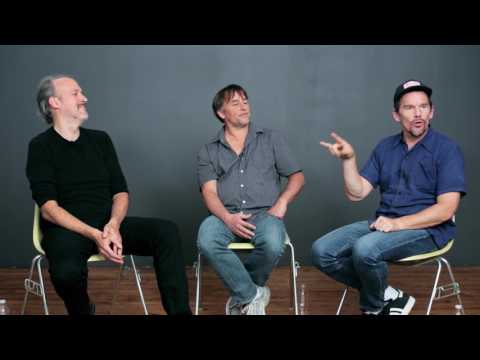 The actor told Interview Magazine, "I remember when I was doing those movies with Richard Linklater, for example, the Before Trilogy or Boyhood, I didn't even know if they would come out."
"One part of my brain thought, 'Oh, people are going to love this.' And another part of me thought, 'Nobody's going to be interested in this.' I didn't care. I knew that I was interested in it, and I can hear that voice. But every time in my life I try to sell out, when I'm like, 'Oh, that'll be a hit,' every time I try to do that, I fall on my ass. Totally wrong every time," he said.
For more films to write home about, check out the new movies coming in 2023 and the best movies of all time. Or, for more talented artists, check out the best actors of all time.