While Emilia Clarke might have lost the war for the Iron Throne, she isn't about to surrender when it comes to defending herself and her co-stars from criticism. Swapping fantasy for sci-fi, Emilia Clarke recently left Westeros to join the nearly-as-deadly realm of the MCU in the new Marvel series Secret Invasion.
In Secret Invasion Clarke stars as Talos' Skrull daughter G'iah and she's been one of the main characters in the show, up until now. Naturally, as with any modern Marvel project, her role involves a fairly hefty amount of working against green screen. This has been criticized by the likes of Anthony Hopkins as (Odin in the Thor movies) as 'pointless acting,' something which Clarke thinks is nonsense.
"The stigma is that people don't do any acting in these shows," Clarke said, speaking with Los Angeles Times. "And then you're like, 'Well, then why are they asking all these great actors to do it, and why are they saying yes?'"
The 'great actors' who Clarke refers to as being alongside her in the Secret Invasion cast are undoubtedly Samuel L. Jackson and Olivia Colman; two of the best actors of their respective generations. Meanwhile, the likes of Ben Mendelsohn, Kingsley Ben-Adir
British actor, and Cobie Smulders round out the rest of her co-stars.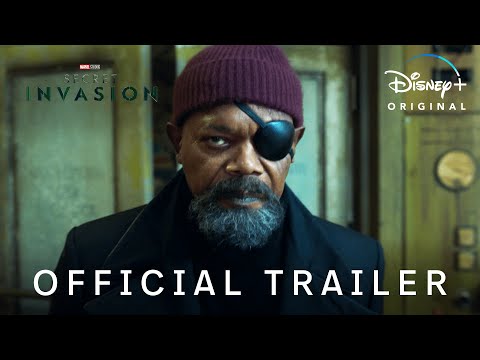 "I was like, 'Where do I sign?'" she recalled. "The cast is ridiculous." Of course, Clarke is no stranger to working against artificial backgrounds. Her work on Game of Thrones required extensive CGI and green screen to help bring her dragons to life, and the same was true in Terminator Genisys and Solo.
So she's more than used to it, and still manages to bring great performances to whatever she's working on. Likewise, in Secret Invasion, Jackson and Colman are fantastic as always.
Still, there is a broader conversation ongoing about a possible overreliance on green screen and CGI in massive projects, especially as VFX artists are increasingly vocal about the demands from studios and its impact on them personally and the quality of their work. But, for now, Emilia Clarke is perfectly happy to act with a green screen behind her, and that's fine.
For all the latest on the MCU you can check out our many Secret Invasion guides including our Secret Invasion episode 3 recap, and our explainer on Super-Skrulls. Or, you can learn how to watch the Marvel movies in order (it's not as easy as you think) before seeing what's going on with the rest of Marvel's Phase 5. You can also see our picks for the best TV series of all time.