Fairy tales and folk tales have come a long way from their dark origins, with them being repackaged for children and adapted into Disney movies. Many people are aware that the stories by the Brothers Grimm and Hans Christian Andersen – which is where many of the classic animated movies come from – were originally much more twisted and more suitable to horror movies than kids movies.
The Disney live-action remakes have mostly stuck to the family friendly nature of their animated origins – with the only darkness added being in the visuals. However, taking inspiration from Winnie the Pooh: Blood and Honey, a new filmmaker is making a horror movie version of Cinderella.
Produced and Directed by Louisa Warren, the film is called Cinderella's Curse and is written by Harry Boxley (Mary Had A Little Lamb). The cast includes Kelly Rian Sanson, Chrissie Wunna and Danielle Scott. Filming begins in June 2023 in the UK, and they're aiming for a October 2023 release – just in time for Halloween.
Louisa Warren told Bloody Disgusting, "This an incredibly unique spin on the Cinderella we all love and know. There are going to be some truly horrific deaths by her hands. I think the gore hounds are in for a treat in my dark retelling."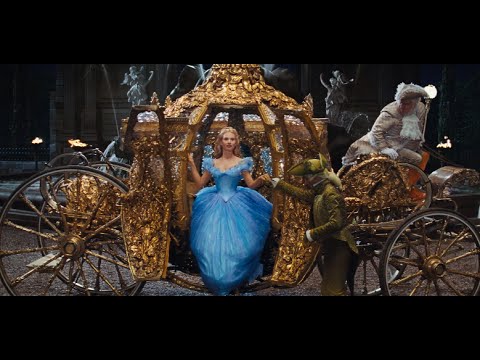 There is plenty of gory inspiration that can be taken from the Grimm Brothers version of Cinderella for a horror movie. In that version, the step-sisters mutilate their feet in an effort to fit into the golden (instead of glass) slipper. An epilogue was later added that involves Cinderella blinding the evil step-sisters as revenge (she commands birds to pluck out their eyes) after she marries the prince.
Check out our guide to the best scary movies for kids and the best slasher movies.