Among the best Denzel Washington characters over the years are many real people, both benevolent and otherwise. Denzel Washington has, in fact, been in many of the best movies based on a true story in the history of cinema. When you're one of the best actors in Hollywood, those plum roles tend to come your way.
Washington played a real person once again in one of his best 2000s movies, American Gangster. In that movie, he embodied a fictionalized spin on notorious Harlem drug lord turned informant Frank Lucas.
The man himself had several meetings with Washington and even spent time on the set. In an interview with Reader's Digest, prior to Lucas's death in 2019, the star reflected on the experience and how he and Lucas had very different priorities when it came to the making of the film.
Washington said: "It's something bigger than making a film, even American Gangster. When I met Frank Lucas, he said: 'Do this and win an Oscar'. I'm like: 'Frank, I'm not in it for that'.
"I found it interesting that he paid for his crimes with jail time, and now he's paying with his body, which has sort of betrayed him. It's important for me to tell that part of the story. There are consequences."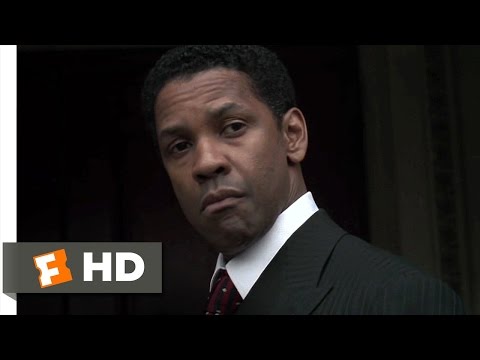 Washington might not approach his best movies with the intention of courting Oscars and awards success, but that success has a habit of finding him. He has been nominated nine times for his acting at the Academy Awards, winning twice – for Glory and Training Day.
It's not all that surprising either that Lucas was so excited to be the inspiration for a possible Oscar-winning performance. Unfortunately for him, Washington did not secure an Oscar nod, though he was nominated for a Golden Globe.
You can find out more about Washington's next projects with our guides to The Equalizer 3 release date and the Gladiator 2 release date, as well as learning about the other new movies heading to cinemas.
Meanwhile, you can read about how Denzel Washington took the best movie advice from Steven Spielberg and the violent scene that got Denzel some complaints. We've also picked the best Denzel Washington movies, so you can seek out his most impressive work.