Get ready to wade through some cinematic shark-infested waters, folks, because a new monster movie is heading to the big screen. 20 years after the release of one of the best shark movies of all time — Deep Blue Sea — director Renny Harlin is braving the ocean once again for the new movie Deep Water.
According to Variety, Deep Water will be the first project from a new production company Simmons/Hamilton Prods — which is led by KISS musician Gene Simmons and film producer Gary Hamilton. The action movie will be part of the banner's 25 movies planned over an initial five-year period, and Arclight Films will be launching worldwide sales at the Cannes market.
Arclight Films will also be handling the sales of all the flicks produced by the production company going forward but, thankfully, for all of us horror movie fans, Deep Water is the first title getting the limelight.
Deep Water is an action movie that tells the tense story of a plane that has to make a crash landing in the middle of shark-infested waters. The terrified passengers must work together to survive the wreckage and hungry fish frenzy. Sounds like an instant classic and spiritual successor to Deep Blue Sea, if you ask us!
"I've had my greatest success when working with planes or sharks," said Harlin on the upcoming film. "Getting to combine those two of my favorite thriller elements in a character-driven action-adventure is a dream come true. I can't wait to take the audience on the scariest plane ride of their lives. Gene and Gary both are my old friends, and I'm excited to rock 'n' roll through the friendly skies with them."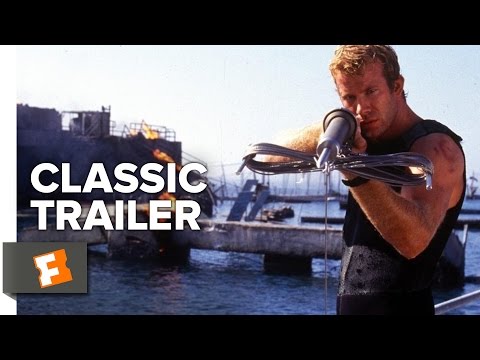 Currently, there is no release date for Deep Water. However, fans can watch Deep Blue Sea on the streaming service HBO Max in the US, and if you are in the UK, you can now buy or rent the film on Amazon Prime Video.
For more top picks, here is our list of the best movies of all time, or if frightening foes are your thing, here is how to watch all the Jurassic Park movies in order.