Entitled Chapter 1: Gods and Monsters, James Gunn recently unveiled the all-new slate of movies and TV series which will make up his rebooted DC Universe. Among the various new movies included in the line-up is a HBO Max series entitled Paradise Lost. Centering on the Amazonian women, the series is set to take place in Themyscira in the centuries preceding Wonder Woman's solo movies.
In the now-defunct DCEU, Robin Wright played Antiope not only for the two Wonder Woman movies, but also in both versions of the ill-fated Justice League film. And she revealed in an interview with Yahoo that she'd very much be open to reprising the character if the opportunity arose.
"I loved playing an Amazon," the DC movie star said. "I kinda feel like I was the leader of an Amazon tribe in my past life. I haven't received that call [about Paradise Lost] yet. Maybe I'm too old!"
A third Wonder Woman film was just one of the projects scrapped by James Gunn and Peter Safran after they took over as co-CEOS of DC Studios. But according to Wright, there's still room in the rebooted DCU for an Amazon-centred superhero movie.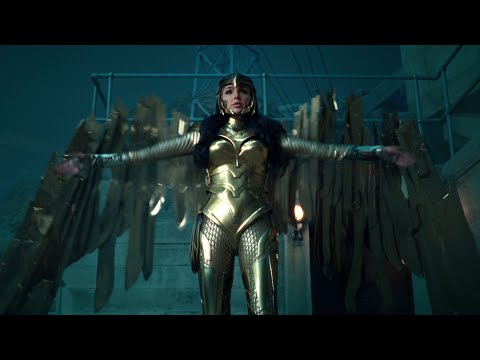 "I thought they were finishing with Wonder Woman 1984," she said. "But Patty [Jenkins, Wonder Woman director] and I both agreed that the Amazon section was such a great part of that film. I was like, 'Why don't you write the Amazon movie?' Young girls want to see that — it's real female empowerment."
For more empowering movies coming your way this year, check out our guide detailing all the 2023 movies that should be on your radar.