It seems no one is surviving the cull of the DCEU as James Gunn puts together a fresh roster of stars for his new DCU, and Eiza González is making it pretty clear she wants to replace Gal Gadot as Wonder Woman.
There are grand plans for the DCU, which will act as a big do-over for all our favorite DC characters. Gunn has already made solid progress on Superman Legacy, offering us a revised take on the Man of Steel, but little has been mentioned of Diana Prince's future, aside from the fact that Gadot will not be a part of any upcoming DC movies.
Gunn has plenty of time to find a new Wonder Woman, with no clear sign of her being involved in Chapter 1: Gods and Monsters just yet. But, in a recent Instagram post to celebrate Wonder Woman Day, Eiza González gave us a pretty big hint that she has her sights set on bagging the role.
Gunn posted an image of Wonder Woman covered in blood, looking ready for battle. The artwork is from comic book artist Dave Finch, taken from a cover as part of the DC's New 52 run from 2015 (issue #38, to be precise).
Among the many comments on the post, there's a reply from González saying: "This image is the one." Now, it could be that the actor is simply a big fan of the hero and has a particular fondness for that comic book cover – which is, admittedly, pretty badass (as you can see below).
But, just as Gunn can no longer innocently post anything DC-related without a flurry of speculation and theories cropping up, any actor showing any amount of interest in these characters is also likely to arouse suspicion and get us thinking about casting rumors. To me, González's comment almost sounds like she and Gunn have discussed the character previously and that this image may have been the source of their (hypothetical) conversation.
Either way, Gunn's decision to share this specific image does offer us some clues as to how he might envisage Wonder Woman moving forward. The storyline in the comic book related to the image sees Diana Prince dealing with the burden of becoming the God of War, and while she struggles mentally with the responsibility of protecting Themyscira at first, the hero gradually becomes stronger and realizes her true potential as a deadly warrior.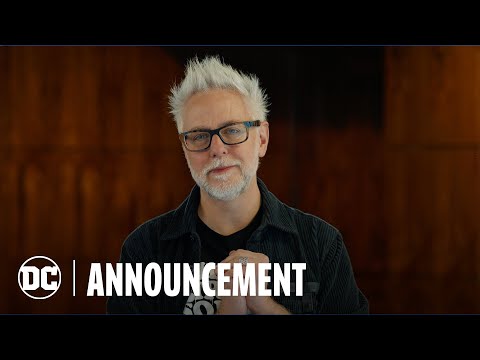 It's something that would really fit into Gunn's wheelhouse of introducing violence, death, and a surprising amount of emotional depth to his superhero movies. As for González's suitability for the role, she has certainly done her fair share of action movies, with Baby Driver, in particular, showcasing her aptitude for bloody battles, so I'm sure she could hold her own in the DCU.
While we wait for casting news, you might want to watch the DC movies in order (though I recommend skipping the last few entries), and you could also investigate our list of the best DC villains to see which nefarious nemeses Gunn might call on to battle his heroes. Alternatively, look ahead to new movies from the franchise with our guide on the Aquaman 2 release date.