Matt Reeves completely revamped the on-screen future of DC with The Batman. His movie broke free of the rather variable quality of the chaotic DC Extended Universe by returning Batman to his detective roots from the comic books. And in order to do that, he looked to the Jack Nicholson classic Chinatown.
Reeves' take on the DC Universe is delightfully scuzzy and harks back to the noir thrillers of the past. But the director was particularly keen to reference a crucial element of one of the best movies ever made. Just as Jack Nicholson is in every scene of Chinatown, Reeves was keen for either Batman or his alter ego Bruce Wayne to be a constant presence in every scene of The Batman.
"Batman or Bruce is in almost every scene in the movie, which is not the usual way these movies are done," Reeves told Entertainment Weekly in 2022. "It's a very Hitchcockian kind of point of view where you are wedded to his experience."
The film's willingness to dive into the grit of Gotham's underworld from the perspective of a Hitchcockian thriller is notably different to the bleakness of Zack Snyder's take on this world in his Batman and Superman movies. While other Batman actors have sometimes been forced to play second fiddle to their DC villains – including Michael Keaton opposite Nicholson himself as the Joker in 1989's Batman – Robert Pattinson was undeniably the star this time around.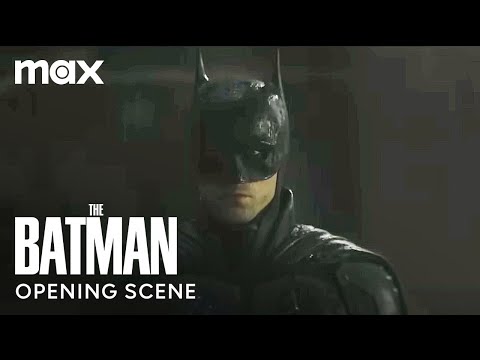 As we wrote in our The Batman review, "this Bruce Wayne is a no-nonsense vigilante who's completely dedicated to his mission". This adventure was as much a descendant of the best detective movies ever made as it was a fresh take on one of the most famous DC characters.
And if you're taking inspiration from detectives, you could do a lot worse than Chinatown. Much as Bruce Wayne is dragged deeper and deeper into Gotham's shadowy corners, Chinatown follows Nicholson's detective Jake as he uncovers more and more corruption. The DNA is clearly there in The Batman thanks to Reeves' careful and fascinating world-building.
We're very excited to see what Pattinson and Reeves do when the duo joins forces again for The Batman 2 release date. We're keen to see what James Gunn does with the new movies coming to his reshaped DC world, but none of the upcoming DC movies are as exciting as our return to Pattinson and The Batman.
For more from this comic book world, check out our guide to the DC movies in order so far and look ahead to Gunn's Chapter 1 Gods and Monsters plan. Alternatively, find out what we know about the Aquaman 2 release date and learn how Black Manta ruined Aquaman's life in a horrific comic book storyline.