Since James Gunn and Peter Safran took over the reins of the DCU, they announced some pretty radical changes to the superhero franchise as we know it. For one, the DCEU, which began in 2013 with Man of Steel, would be no more.
For the DCU, it looks like Gunn and Safran are starting from scratch, meaning that nearly all the Superman actors and Batman actors we've seen thus far in all the DC movies in order won't be returning for any movies by DC. The only exceptions are Robert Pattinson and Joaquin Phoenix, as their iterations of classic DC characters Batman and Joker exist outside what has come to be known as the newly-revamped DCU.
After taking over the DCU, Gunn and Safran unveiled their first slate of upcoming projects entitled Chapter 1 Gods and Monsters. In it, several new (and continuing) projects were announced, but the most notable were Superman Legacy and The Brave and the Bold.
While these two new movies are in very early development, we already know that Henry Cavill will not be returning as Superman, with David Corenswet formally chosen to be the DCU's very own man of steel. And as for Batman, we don't yet know who will play him in The Brave and the Bold — but it won't be the DCEU's Ben Affleck.
Sure, we've been told this before, but in a new report by Variety, any hopes you had of Snyder's Justice League returning in some timey-wimey, multiverse bonanza were firmly shot down. Speaking to the outlet, inside sources claimed that along with Affleck and Cavill, Gal Gadot, Ezra Miller, and Jason Momoa would not return as Wonder Woman, Aquaman, and The Flash, respectively.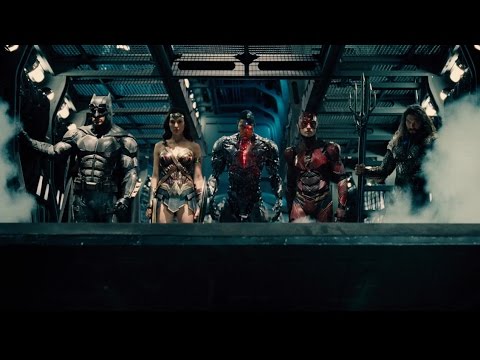 While Gadot suggested in the past that she would be returning as Wonder Woman, these claims were later shot down. Momoa, meanwhile, is reportedly in discussions to take another role within the franchise. Still, some outliers from the DCEU will remain, including John Cena as Peacemaker, Viola Davis as Amanda Waller, and Xolo Maridueña as Blue Beetle.
So, while you might see some familiar faces in upcoming DC projects, it looks like Zack Snyder's Justice League is fully dead and buried. But will this radical rebooting of DC be enough for them to make the best movies in the superhero genre? Let's hope so.
For more on DC and beyond, check out our guides to the Aquaman 2 release date the best DC villains, and the best superhero movies of all time.