James Gunn and Peter Safran are the new kings of the DC Universe, and the pair just announced their slate of new movies as their vision for the superhero movie world unfolds. The good news is, Swamp Thing is going to be a part of that universe, and James Mangold may have just hinted he wants to be a part of the DC movie.
Titled Chapter 1 Gods and Monsters, Gunn has 11 releases lined up, ranging from big screen flicks to TV series within his newly-formed DCU. We're getting a new Superman movie and new Batman movies, which is pretty much par for the course, but what's perhaps more exciting is the prospect of a new Swamp Thing film.
In fact, all we know about the Swamp Thing project at this stage is that it's apparently going to be a horror movie set in the superhero world, which is enough to have us sold already.
If the idea of a full-on monster movie within the DCU wasn't enough to win you over, the idea of James Mangold taking to the director's chair for the project should be.
The director has previous experience with superheroes after helming the X-Men movie Logan. Mangold handled the story of an aged Wolverine wonderfully and gave the X-Men character the perfect send off, so if he is indeed interested in directing Swamp Thing, the body horror movie would be in safe hands.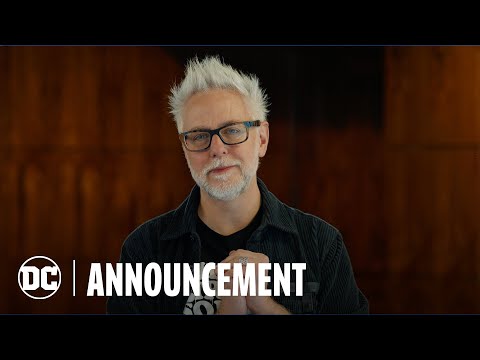 Mangold took to Twitter just hours after Gunn's big announcement, and simply shared an image from a Swamp Thing comic book. No words, no context, nothing. Perhaps Mangold is just a fan of the fact Swamp Thing is coming to the big screen? Or maybe he didn't even see the announcement and is just reading Swamp Thing comics at this moment in time? We suspect there is more to it than that, though.
Nothing has been announced about the kind of talent involved with these new DC movies yet, so in the meantime we will just have to get excited about other projects linked to Mangold like the Indiana Jones 5 release date and the Deadpool 3 release date.