We feel old, and you will too when you learn that Batman: The Animated Series has turned 31. That's older than three decades, don't you know. Truly one of the finest hours in the wider DCU, and one of the best animated series, this version of Batman has long been outright definitive.
Kevin Conroy, the best Batman actor, provided the voice and demeanor of Bruce Wayne. His take gave the big, black bat a staunch yet warm and comforting feel – a hero that felt mysterious yet human. He was the perfect fit for Bruce Timm, Paul Dini, and Mitch Brian's incredible, noir-influenced understanding of Gotham City. Their animation used black paper, so everything was dark and shadowy.
Truly a stroke of genius, making Gotham feel eternally shrouded in night. Some of the greatest Batman adventures are included in the show, from 'Perchance To Dream' that borrows from one of the best Christmas movies It's a Wonderful Life, 'Second Chance' which involves one of the best DC villains Two-Face; and, of course, 'Heart of Ice', the bitterly romantic look at Doctor Freeze's downfall.
Batman: The Animated Series is as essential as any part of the Batman movies in order. Perhaps even more than all of them, because of just how well realized and sharp everything is.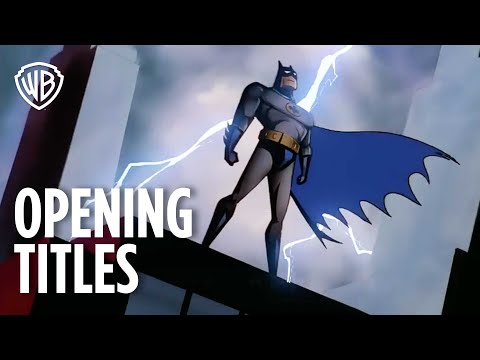 Besides Conroy, you've got Mark Hamill as the Joker actor, another version of a truly iconic character that transcends generations. Harley Quinn was introduced, creating a whole other facet of Gotham's mythos. Several sequels were made, starting with The New Batman dventures, Batman Beyond, Justice League Unlimited, and Superman: The Animated series.
Batman: The Animated Series is one of the best TV series ever, and the fact that it's one of the few comic book related adaptations that pretty much every fan can agree on speaks volumes. It even gave us one of the best superhero movies in Batman: Mask of the Phantasm.
Happy birthday, Bats! Your intro remains incredible to boot. Have a look at our lists of the DC movies in order and Superman movies in order for more caped crusading. You'll want to keep our Brave and the Bold release date and The Batman 2 release date guides handy, too.