Colin Farrell is on something of a roll at the moment, having been involved in some of the best movies of 2022, but there was a time when not everything he touched turned to gold. Now, the actor has apologised for just how bad his worst movie was.
2022 was Colin Farrell's year, there's no doubt about it. He played the Batman villain Penguin with extraordinary energy in the superhero movie The Batman; he was at his meditative best in the A24 movie After Yang; he starred in disaster movie Thirteen Lives; and he also turned in a performance of the highest order in the dark comedy movie The Banshees of Inisherin.
Speaking to The Hollywood Reporter, Farrell took a moment to discuss the bad times, when his 2000s movie Alexander was critically-panned.
"Expectation is a dangerous thing. There was a load of things that went on with Alexander. The most significant thing to be a part of was, you know, two or three hundred people who travelled the world over six months to tell this story and bring it to life, and it was a story that Oliver Stone had dreamed of since he was in college, so as grand as it was, as global as it was, as political as it was, and as thrilling as it was and as violent as it was and essential as it was — it was really personal," Farrell said.
"When I say 'expectations', we all have our tuxedos ready. I'm not even joking. There was some of the lads who were all like 'Right, lads, we're off to the Oscars. This is a sure thing', because we had Oliver Stone. We had a story of that magnitude. We had a script that was really moving and just brilliant and so muscular, and then it came out," he continued.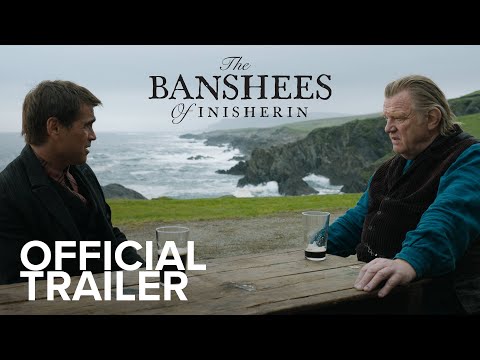 On the reviews for the war movie, Farrell added: "I remember my sister Claudine going 'Oh god. It's not good.' And Danica, who's here today, going 'It's really not good.' I go 'What do you mean, not good?' There wasn't any shortcut like Rotten Tomatoes or what percentage are we talking here? It wasn't that… They had all the printed reviews, and it was one after another, and it was pack my bags, found out, Alexander the Dull, Alexander the Boring, Alexander the Inarticulate, Alexander the Weak, Alexander the… I was like 'Holy shit.' And I thought 'What can I do?' I felt so much shame."
Luckily, things have gotten a lot better for Farrell since. If you want to look ahead to his future projects, check out our guide to the Penguin show release date. Or dive into our guide to The Batman 2 release date to see if his character will show up in the new movie.