Cocaine Bear isn't just an outrageous comedy movie — it's also a movie based on a true story. See, the Cocaine Bear true story is that, in 1985, a bear really did ingest an inordinate amount of cocaine deep in the woods of Tennessee. Found dead behind several ripped packages of cocaine, it's believed the drug parcels were ejected from a plane flown by known drug smuggler Andrew Thornton'.
It's believed that the real Cocaine Bear — known as Cokey the Bear and Pablo Escobear depending on your preference — died after overdosing on the narcotic. Since his death was so outlandish, his body was taxidermied and put on display as a tourist attraction at the Kentucky for Kentucky Fun Mall.
In America, pretty much anyone can officiate a wedding — and it seems like the law also extends to stuffed bear corpses, as the Fun Mall announced in an Instagram post that Cocaine Bear would be officiating his first wedding on March, 27, 2023.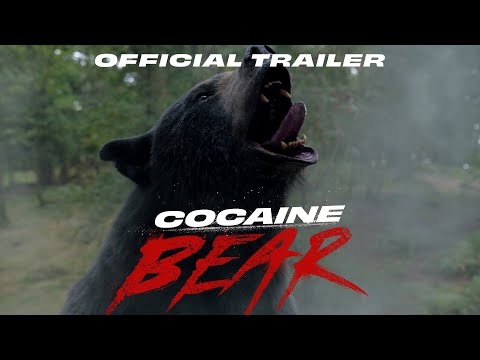 The happy couple, Alexandra and Armando, will be tying the knot below the bear's benevolent gaze at 12pm Eastern Time — and it seems to be an open invitation, with Kentucky Mall encouraging Instagram followers to "dress up and wish the couple well."
Perhaps for the wedding reception, they'll watch Cocaine Bear — with the new movie now being on digital release. To celebrate in your own way, wherever you are, check out our guide to all the best romance movies and rom-coms.