Pretty much everyone in Hollywood has a reason to idolize Clint Eastwood. Whether you're an actor or a filmmaker, the career of Clint Eastwood has created some of the best movies ever to see the light of day. One of the Hollywood stars who wants to thank Eastwood is Morgan Freeman.
Freeman is, of course, one of the best actors around and Eastwood has directed him three times, in Unforgiven, Million Dollar Baby, and Invictus. Those films won eight Oscars between them and one of those was a Best Supporting Actor victory for Freeman, so we can see why he might enjoy working on the best Clint Eastwood movies.
Talking to Larry King, Freeman revealed that Eastwood has some unique attributes, which make him one of the best directors working in the industry today.
"The first thing is his speed. He just doesn't fool around. We've got it, let's move on," said Freeman. "Number two, he doesn't fool around with actors. He hires you to do the job, so he ain't doing it for you. He respects the actors. And everybody who's ever worked with him will come away with that feeling. This guy is tops."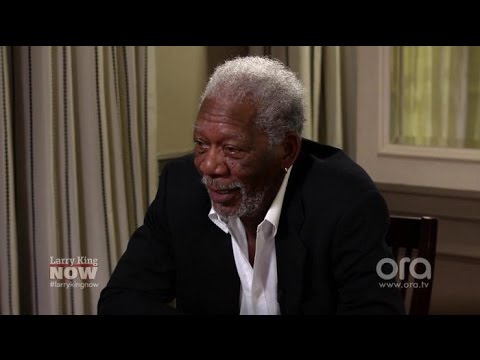 Eastwood's speed is a well-known part of his directing toolkit. He's not of the David Fincher opinion that it's worth doing dozens of takes and will move on once he has a scene in the can. That's how he's managed to release seven new movies in the last decade.
If his directorial style has proved solid enough to impress an actor as decorated and skilled as Freeman, then we have no choice but to bow to Eastwood's talents. After all, he's 93 years old and embarking on yet another new film. That's commitment.
For more on the amazing career of Eastwood, check out our guide to the best Westerns and find out why Clint Eastwood came close to a surprising Dirty Harry return. We've also explained why Denzel Washington very nearly messed up a sword fight with Morgan Freeman.
Elsewhere, we've got guides to some of the biggest 2023 movies still to come this year, including the Killers of the Flower Moon release date, The Equalizer 3 release date, and The Expendables 4 release date.