Unfortunately, Hollywood is currently in the midst of another Writers Strike. The 2023 Writers Strike is already impacting some of the best TV series and best movies around, as industry writers aim to disrupt production in their fight for better pay and conditions.
This has all happened before, and as TV and film fans will remember, the Writers Strike of 2007-08 had some fairly disastrous effects. Seasons were cut short and quality fell off a cliff, although, one accidental impact of all this was Breaking Bad's best character, Jesse Pinkman, surviving beyond season 1.
In creator Vince Gilligan's original plan for the gritty drama series, poor old Jesse Pinkman was set to die at the end of season 1 in order to up the stakes. However, the season was cut short due to the Writers Strike (ending with only seven episodes) and this played a big role in ensuring that Jesse Pinkman would survive as it shook-up Gilligan's plans.
Of course, beyond the Writers Strike, Aaron Paul's performance as Jesse Pinkman was another factor which led to his survival. Gilligan was exceptionally impressed with Paul, meaning that he was already considering keeping Pinkman around for the long-term when the Writers Strike eventually forced his hand.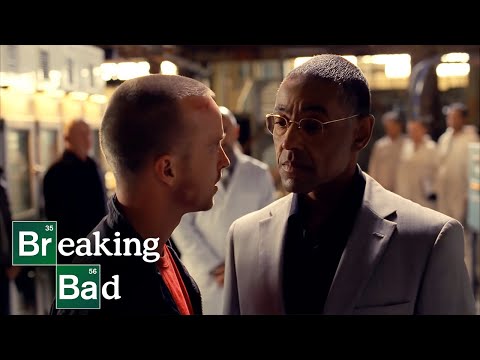 It's almost impossible to imagine Breaking Bad without Jesse Pinkman's presence throughout each of the five seasons, and he became just as integral to the series as Bryan Cranston's Walter White. He would even go on to lead the first – and only – Breaking Bad movie with El Camino.
For more on the best TV series, check out our picks for the best Netflix series you can watch right now. Or, keep up to date with all the new movies in 2023.