When is the Blood of Zeus season 2 release date? Netflix has called upon the might of Olympus, and the gods have responded. Created by brothers Charley and Vlas Parlapanides, Blood of Zeus is an inventive take on the established mythology behind the Greek gods.
Blood of Zeus is a fantastic Netflix anime that initially follows Heron, son of Zeus, but by the end of the first season, the narrative had become considerably bigger. A conflict brewed between Hades and Zeus, and it seems like one of the best animated series is primed to become a more expansive take on the oft-depicted gods.
When can we expect the Blood of Zeus season 2 release date, though? Will all the great voice actors be returning for one of Netflix's best fantasy series? What will the next chapter of the anime cover? Your prayers are answered because we have all the available information below.
Blood of Zeus season 2 release date speculation
The Blood of Zeus season 2 release date hasn't currently been set, but praise the gods above, Netflix confirmed in December 2020 that a second season was on the way.
We haven't had any substantial updates since then, but that likely just means studio Powerhouse Animation is hard at work developing the show. These are the same animators behind Netflix's Castlevania and Masters of the Universe: Revelation, so you know the production value is worth waiting for.
With this in mind, it's looking like we'll probably have to wait until 2024 at the earliest before we get the new season. That's if the ongoing SAG-AFTRA strikes don't get in the way of production.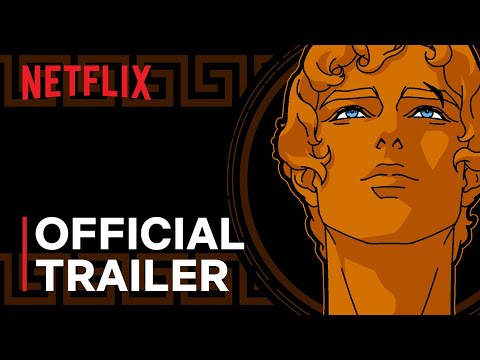 Blood of Zeus season 2 cast
We expect most, if not all, of the established Blood of Zeus cast to return for season 2. That means Derek Phillips, Jason O'Mara, Claudia Christian, and Elias Toufexis are in the lead roles, complemented by a cohort of co-stars.
The expected Blood of Zeus season 2 cast:
Derek Phillips as Heron
Elias Toufexis as Seraphim
Claudia Christian as Hera
Jason O'Mara as Zeus/Elias
Chris Diamantopoulos as Evios/Poseidon
Mamie Gummer as Electra
Melina Kanakaredes as Ariana
Jessica Henwick as Alexia
Matthew Mercer as Hermes
Adam Croasdell as Apollo/Hephaestus
Adetokumboh M'Cormack as Kofi
Danny Jacobs as King Periander/King Acrisius
Matt Lowe as Ares
Fred Tatasciore as Hades
Jennifer Hale as Artemis/Clotho
David Shaughnessy as Chiron/Dionysus
What is Blood of Zeus season 2 about?
The Blood of Zeus season 2 plot will focus on the story of the three brothers Zeus, Hades, and Poseidon, according to Charley Parlapanides.
"Fundamentally, season 1 is about Heron and Seraphim, and their stories continue in season 2," he said. "But we have a 20-page outline for season 2, and it's very much a story of Zeus, Hades, and Poseidon. The three brothers."
Parlapanides added there's a five-season plan, so we should get more if the show remains popular. That much is in the hands of the fates and our viewership.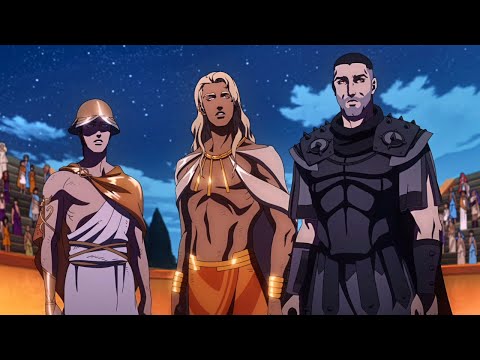 Where can I watch Blood of Zeus season 2?
Blood of Zeus season 2 will stream exclusively on Netflix, just like the first season.
Unless something changes with the rights, it won't be released elsewhere.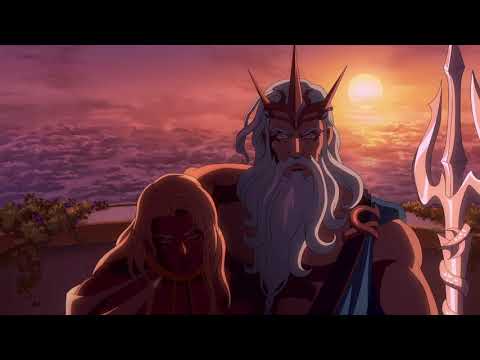 How many episodes will there be in Blood of Zeus season 2?
We think season 2 of Blood of Zeus is likely to have eight episodes like the last season did.
There is a possibility of some fluctuation, but we don't expect the count to be outside of the six-episode range.
Have a look at our lists of the best anime series, best anime villains, and best animated movies for more great options, and our guides to the Arcane season 2 release date and the One-Punch Man season 3 release date for more upcoming shows.
Also, don't forget to check out all the new movies coming out this year and what's new on Netflix. If you're looking for something new to watch we recommend checking out our list of the best Netflix series.