The new Barbie movie trailer is out, and to say the internet is running with it is an understatement. The Greta Gerwig-helmed take on Mattel's blondest 'it girl' stars Margot Robbie and Ryan Gosling as Barbie and Ken.
With its aqua-blue and baby pink aesthetic, bleached hair, and rightly plastic-looking sets, it seems we're all ready for some summer fun in the adventure movie.
But with so many surprise cameos, fun background details, and maximalist stylings, you might have missed this Easter egg from the comedy movie's teaser.
The most perceptive Hawaiian shirt-wearing internet connoisseurs pointed out Wizard of Oz references in the teaser, which, given the trailer's indication of the couple's travels to the real world, make a lot of sense.
Barbie is wearing a pink gingham dress, not unlike the one Judy Garland wore as Dorothy, and in another shot, Barbie drives down a pink road some felt resembled the yellow brick road from Oz. Another Easter egg is a movie theatre in the background of a scene with movie posters and a marquee reading 'Now Playing: The Wizard of Oz.'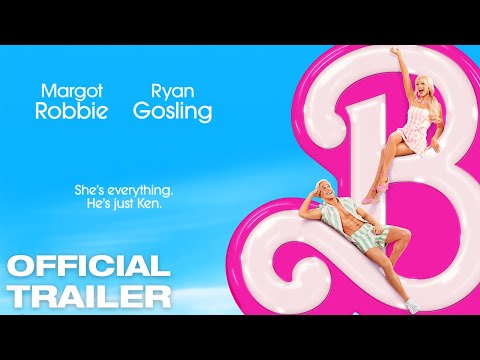 The inclusion of one of Hollywood's best musicals is a good reason to pull out our pink magnifying glasses and look for further clues about Barbie's adventures… but the trailer refreshingly doesn't go too meta.
For more beach balls and sparkling whites, see our guide to the Barbie movie release date. We have lists of the best Margot Robbie movies and best Ryan Gosling movies, too. Or, check out the best movies of all time and the new movies opening alongside it.