If you're still sore over The Banshees of Inisherin winning no Academy Awards or the misinformation surrounding Jenny the Donkey's Oscars 'appearance,' we might have just the remedy for you. There's now a Pac-Man-esque Banshees of Inisherin game that you can play for free online!
With a nostalgic, arcade-style theme-tune, Inisherin takes the form of an 8-bit maze where, as Colm, you have to collect all the severed fingers and make it to the pub, all while avoiding "boring Padraic" who is "trying to be your friend." You have three lives, and if you run into Padraic before making it to the pub, the level restarts.
As the levels progress, more adversaries start milling around Inisherin, which you're tasked with avoiding alongside Padraic in your pursuit of the pub. These include "local gobshite" Dominic, Padraic's sister Siobhán, Mrs McCormick, and even Jenny the Donkey. All of these characters are effectively the Ghost to Colm's Pacman, and if you run into any of them, you'll hear Colm utter the iconic line, "I just don't like you no more."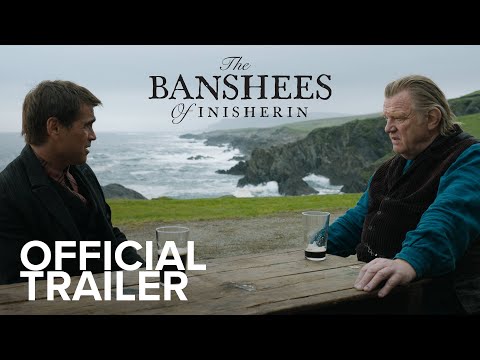 The free online game, which you can operate on a web browser through your mouse and keyboard, also pays tribute to Street Fighter: starting with the word "Pint!" in similar fashion to the videogame's catchphrase, "Fight!"
Created by Irish-founded agency Cogs and Marvel, Mussarat Rahman, the company's Head of Marketing, explained to The Digital Fix why they decided to make the game: "As a brand experience agency, we are always looking for new ways to connect with audiences in memorable and meaningful ways, whether that's with a live, virtual, or digital experiences," she said. "Our work is creative and adaptive."
Jon Hozier-Byrne, their creative director, added in a press release that creating the game was an "interesting challenge."
He wrote, "There was something really fun about taking such a dark, atmospheric piece of storytelling and representing it through the saturated optics of retro gaming. That juxtaposition is very entertaining to me.
"As well as celebrating a film that has real cultural importance, and of which I'm personally a huge fan, Banshees: The Game was a fascinating exercise in exploring how you can reimagine an amazing story and tell it in a new and unexpected way."
Will we see other games like this based on movies in the future? Rahman told The Digital Fix it was entirely possible, noting, "If we felt a game would resonate with a future audience, we would definitely consider making another."
You can check out the videogame for yourself here, or if you're in more of a movie mood, check out our guide to the all the new movies coming this year, which include comedy movies, drama movies, action movies, and even video game movies.