Kinnikuman is indisputably one of the best anime series of all time. Forty years ago, it helped bring shonen anime to the mainstream: paving the way for classic animated series like My Hero Academia and One-Punch Man. Like many of our favourite animes, Kinnikuman is a Shonen Jump adaptation — and it's finally getting some appreciation after all this time.
For a long time, there were rumours that a Kinnikuman revival was coming, and now, complete with a new poster, Shueisha and Toei Animation have confirmed that they're working on a reboot of the anime. The original Kinnikuman TV series was known outside of Japan as 'Ultimate Muscle,' and was broadcast between 1983 and 1986.
Like all good shonens, the premise of Kinnikuman is simple. The titular character, who is also known as Suguru Kinniku, discovers that he is the missing prince of Kinniku — a planet known for producing the universe's greatest superheroes.
However, Kinnikuman's clumsy and foolish nature means he must prove his strength to the universe and, in turn, demonstrate that he's worthy of the title. To do this, he showboats various wrestling competitions to battle other contenders for the throne.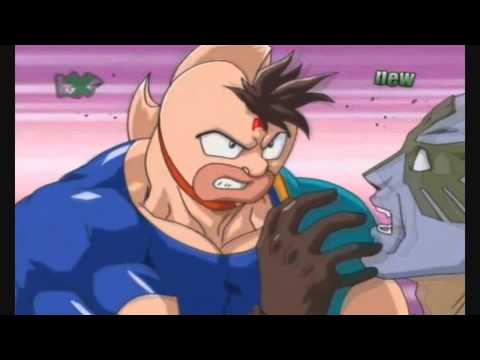 These contenders, like him, have superhuman abilities and are collectively known as Chojin. It's unclear whether the Kinnikuman revival will continue with this premise. Still, the poster shows the anime character flexing his muscles — so we can assume that the general spirit of the anime, at least, will continue with this revival.
It might be a while until we see this new anime on-screen, but in the meantime, check out our guides detailing the best anime movies and anime villains of all time.