Good news for all you horror movie fans, because you can now get the pants scared off you from the comfort of your own home! For all our US readers, one of the best 2022 horror movies – Terrifier 2 – is now available to watch via the streaming service Amazon Prime.
For those unfamiliar with the new slasher, Terrifier 2 is a bloody sequel to the 2016 flick, Terrifier, with the creepy movie villain Art the Clown front and centre. Written and directed by Damien Leone, the thriller movie follows Art the Clown going on another killing spree after he is resurrected by a mysterious entity. Despite its low budget, the film was a box office smash, raking in $10.1 million worldwide – and has gone down as one of the scariest films made in recent years.
Now, when we write scary, we mean it. During the first wave of screenings for Terrifier 2, there were multiple reports of fans vomiting and fainting during the movie, and according to Insider, there was even one instance when emergency services needed to be called.
So, needless to say, Terrifier 2 isn't for the light-hearted, and even seasoned horror fans can expect to feel a bit queasy. Still, if you're a scary movie connoisseur, Terrifier 2 is a must-watch.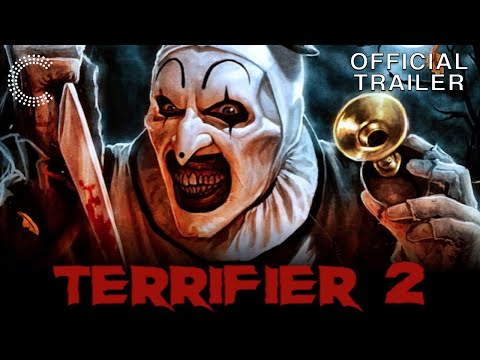 Unfortunately, Terrifier 2 is only available to stream through Prime Video for those in the US. UK fans can watch the film through Paramount Plus, or rent the flick on Amazon for £3.49.
For more top picks, here is our list of all the new movies coming out in 2023, and the best movies of all time. You can also read about everything that we know about the Terrifier 3 release date. Or, if you want to check out an Amazon Prime membership, you can get a free 30-day free trial by clicking our link here.