Some of the best movies of all time are the movies that never were, including the live-action remake of Akira that was meant to be directed by Jordan Peele. Based on the anime movie and manga of the same name, Akira follows the titular character through a dystopian, post-apocalyptic Tokyo as he tries to save his friend, Tetsuo, from being the subject of shady Government tests.
Akira and Tetsuo both have supernatural powers as a result of being experimented on, and as Akira tries to save Tetsuo they have to contend with all the corrupt forces that come from living in a post-apocalyptic world.
After the success of his first horror movie, Get Out, Jordan Peele was approached by Warner Bros to direct a live-action version of Akira. But eventually, he turned the opportunity down in order to create more original content. In an interview with the Happy Sad Confused podcast, the director expanded on his reasoning for such a decision.
"It's a project I'm so passionate about," Peele said of Akira. "I'm glad I didn't do it because I feel like…staying away from that, trying to interpret that IP just set me on the path to create something new. But I want to see Neo-Tokyo. I want to see an all-Japanese cast. I want to feel immersed in the world, the way of the films in the manga."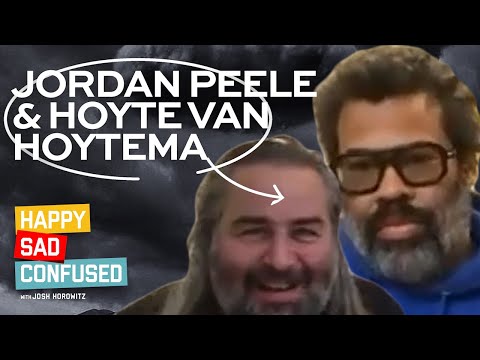 Peele, who directed 2022 movie Nope, made similar comments back in 2017, as he expressed a desire to make original new movies rather than remakes. "I think [I could do it] if the story justifies it," he explained. "Akira is one of my favorite movies, and I think obviously the story justifies as big a budget as you can possibly dream of. But the real question for me is: Do I want to do pre-existing material, or do I want to do original content? At the end of the day, I want to do original stuff."
If you want to see the kind of original content Peele was talking about, check out our guide to the best Jordan Peele movies. Have a look at our lists of the best anime series and best Netflix anime if you'd like more similar to Akira.