Something wicked this way comes. Yellowjackets season 2 episode 3, 'Digestif' builds up tension in the horror series through more ominous imagery on both timelines. Coach Ben begins to have vivid hallucinations of his partner back home, and Lottie sees something terrifying on the horizon.
The winter of 1996 has started to take its toll; an inescapable, snowy pit that's sucking the sanity out of all the survivors. The group learns of Shauna's pregnancy, but the reality isn't sinking in. Just like everything else that's going on, it becomes a vehicle for confrontation.
That recurring symbol pops up again. We might still get a deeper explanation on its origin, however the current thread in the thriller series on how it's tied to their collective suffering is already more powerful. Seeing it again as adults triggers all sorts of memories that everyone has trouble making sense of.
Misty becomes the most prominent part of the Yellowjacket cast, for 1996 and 2021. In modern times, she meets Walter, another web sleuth who agrees to help interrogate a witness to Natalie's kidnapping. Walter's played by Elijah Wood, and watching him and Christina Ricci manifest eccentricities together is some of the most charming the show's been yet.
Their questioning takes place on a boat, where Walter probes someone who was hanging around Natalie's motel when she was taken. Misty feeds him questions through earphones, and despite their disagreements and improvisations they acquire a lead – Lottie's cultists were around the room for sometime before moving in.
Her methods might be questionable and she's excitable, but Misty has a nose for results. She's also homicidal and goes deep into the ritualism in 1996, but that's part of what makes her great to watch, too.
Speaking of the '90s, everyone learns that Shauna's expecting, and their spirits perk up. They can have a baby shower, yay! The jumping between timelines can downplay that these are children stranded out in the woods, all alone and little chance of being saved. Getting to share in Shauna's impending motherhood allows them a chance at the kind of naïve optimism that's been torn away.
None of them can buy anything, so we get speeches and some crafts instead. Misty delivers a glorious monologue that makes it ever clearer how odd she is, while Lottie makes the baby a blanket. On one corner is that marker, the same one that keeps popping up, creating some distress.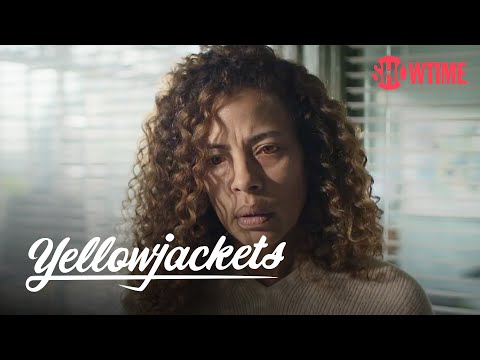 Shauna's pregnancy might be part of the inciting incident for the group completely splintering. We're teetering on that now, and Natalie's deception won't help. Their darkest days are still to come, making moments like this episode particularly precious.
While they find reasons for optimism, coach Ben slips into a depressive psychosis. He's having visions of his life back home, dreaming about not going on this trip and coming out of the closet to live with his partner. These scenes come across a little like dream sequences in The Sopranos, vivid realisations of the character's sub-conscious.
Ben's living a waking nightmare, making his alternate world far more appealing and engrossing. He isn't among the survivors that return, and now it's really a matter of just how far down his own rabbit hole he falls.
A contrast is created between Ben's unrealised desire for a stable domestic life, and the one Shauna has as an adult. Shauna and Jeff's car gets stolen, and in the altercation, she manages to take the assailant's gun. Jeff steps in, thinking that he's got to the protector, and the robber gets in and drives off in their vehicle.
In their argument, you can see that Jeff doesn't really understand what Shauna's capable of. Not really, and he might not ever, because he wasn't in those woods in 1996. Shauna manages to find their car, in a lot that's fronting for black market trade.
Using the gun she took, she holds up the office and retrieves their minvan. Lynskey gives another remarkable performance, moving into stoic, quiet aggression that comes so naturally to Shauna after what she had to go through.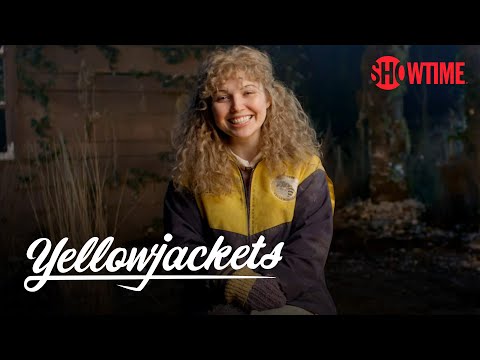 It's what her family needs; it's what she needs. 1996 taught he some firm lessons about what's in her control and what isn't. In one last poignant moment, Lottie starts breaking down at the sight of her beehives covered in blood.
Everyone will soon be tested on what they'll do to protect their own. Part of them all lays with Ben in that forest, and now they have to fight to maintain what's left.
Yellowjackets is available on Paramount Plus in the UK and Showtime in the US. Our lists of the best Netflix series and best Disney Plus shows will give you more great viewing.
Yellowjackets season 2 episode 3 recap
Yellowjackets raises the tension by taking a moment to celebrate in teen naivete.