What is the Willow season 2 release date? After the beloved 1988 movie of the same name returned as a Disney Plus sequel series, it didn't take long for speculation to arise over a potential second season.
After all, there's a whole trilogy of novels picking up after the events of the '80s movie, so it's not like the Disney Plus show is lacking in terms of potential plots and future story arcs. Following initial claims that the fantasy series was cancelled, showrunner Jonathan Kasdan set the record straight with a lengthy social media statement.
"Due to forces much larger and more intricate than I would ever pretend to fully understand, production of streaming shows is slowing down across the entire industry, and Willow won't resume filming in the next 12 months," he wrote. "But here's what's equally true: with the enthusiastic and unwavering support of Lucasfilm and Disney, we've developed and written what we hope is a brain-meltingly fun, richer, darker and better [Willow] Volume II which builds on the characters and story of our first eight chapters." So, with this arguably more optimistic turn of events, here's what we know about the Willow season 2 release date.
Willow season 2 release date speculation
As of May 2023, there is no confirmed Willow season 2 release date.
Based on Kasdan's statement, which was released in March 2023, we know that Willow won't resume filming in the "next 12 months" and that pre-production on season 2 has not yet started. Yet, with season 2 already being fully written, we can be optimistic with our estimations.
A best-case scenario might see Willow season 2 begin production in the spring of 2024, which, based on the 18-month timeline of season 1, would have us looking at a late 2025 release window.
Willow season 2 cast speculation
Kasdan explained that the Willow season 2 cast isn't contractually bound — but we can expect some familiar faces to return. Here's who we imagine will be returning for Willow season 2:
Warwick Davis as Willow Ufgood
Ellie Bamber as Elora Danan
Ruby Cruz as Princess Kit Tanthalos
Erin Kellyman as Jade Claymore
Amar Chadha-Patel as Boorman
Dempsey Bryk as Prince Airk Tanthalo
Joanne Whalley as Queen Sorsha
Tony Revolori as Prince Graydon
Willow season 2 plot speculation
The Willow season 2 plot will likely focus on the Wyrm's return.
Although Willow, Elora, and co won the battle against the Crone, they are yet to win the war. The final moments of season 1 reveal that Prince Graydon, presumed dead, not only lives, but also appears to be seduced by the Crone himself.
As a vision of a villainous Elora encourages him to stand by her side in a battle to bring "light" back into the world, the stage seems to be set for Prince Graydon to face off against his former friends in a battle that seems more high stakes than ever. Does this mean the Crone is alive? Is Graydon now the Harbringer of the Wyrm? These are just some of the questions we expect to be answered in Willow season 2.
Is there a Willow season 2 trailer?
There is no Willow season 2 trailer as of yet, but you can revisit season 1's trailer below.
Kasdan also teased more about what people can expect from Willow season 2 in his social media statement. The arc, he explained, "is all about courage, desire, acceptance, and the comedy and beauty to be found in even the darkest places and moments. It's about the enemies we must inevitably confront, both without and, often far more insidiously, from within. But, above all, it's about the ineffable and enduring magic of friendship."
Sure, it's no trailer, but this teaser should be enough to tie you over until then.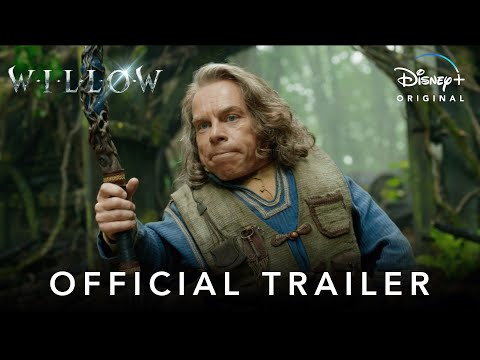 Where can I watch Willow season 2?
It is not possible to watch Willow season 2 at this stage, but when it arrives, it will be on Disney Plus.
Meanwhile, you can also watch the Willow movie and all eight episodes of Willow season 1 on the streaming service Disney Plus, too.
How many episodes of Willow season 2 will there be?
It's not confirmed how many episodes Willow season 2 will have.
However, since the first season had eight episodes, we're willing to bet that season 2 will be eight episodes long as well.
If you want more Lucasfilm gossip, check out our guides explaining everything announced at Star Wars Celebration 2023, the Indiana Jones 5 release date, and all you need to know about the new Star Wars movies.