Good news, Virgins — Virgin River season 5 is finally in post-production! The addictive Netflix series left a lot of unanswered questions after the fourth season aired last year, but the good news is, you probably won't have to wait too long to find out how the latest bombshells pan out.
This is because, after filming wrapped for season 5 in November 2022, we now know the team are knee-deep in their post-production process. It's thanks to Virgin River cast member Martin Henderson that we know this, as he teased that he was back in the post-production studio in a new Instagram picture.
Based on the image, it looks like Henderson, who plays bar owner Jack and Mel Monroe's love interest in the drama series, is re-recording some of his lines. This is a common practise in post-production when background noises mean the dialogue from filming doesn't come through clearly enough, or if last-minute changes to the script have been implemented.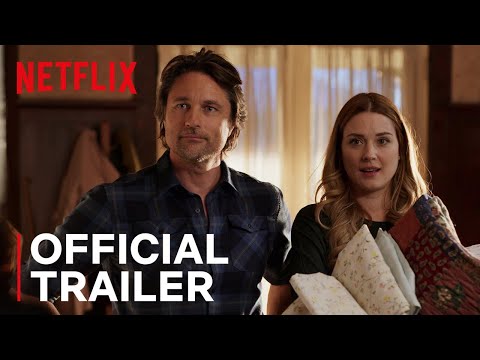 In the accompanying caption, Henderson wrote, "Back in the studio doing some post-production work for season 5 of Virgin River. Excited for you all to see this."
If you're feeling as excited about returning to Jack's Bar as the rest of us, check out our guide exploring some of the best Virgin River filming locations, or browse our list of thriller series for more drama to keep you on the edge of your seats.