The typical Tim Burton movie is considered to be creepy, kooky, mysterious and spooky – with some of his classics including Beetlejuice, Edward Scissorhands, and Sleepy Hollow. However, some of his movies break the mold in terms of what we associate with Tim Burton, and he's even directed two biopics.
Burton's first biopic – 1994's Ed Wood – is the most Burton possible twist on what a biopic can be. It's about a cross-dressing director of B-movies, and the style of the movie is very much influenced by the likes of Plan 9 from Outer Space. His other biopic is more in the traditional mode of awards-bait movies and stars Amy Adams as artist Margaret Keane, and Christoph Waltz as her abusive and fraudulent husband.
The most Tim Burton movie aspect of 2014's Big Eyes, which is now available on US Netflix, are the paintings themselves. During the 1960s, people went crazy for Margaret Keane's paintings of girls with enormous eyes, but her husband took credit for her work. After leaving him, Keane eventually challenged her ex-husband in court over who was the true artist. Keane died in 2022, aged 94.
Amy Adams won the Golden Globe for Best Actress in a Musical or Comedy for Big Eyes, and Lana Del Rey released a track called Big Eyes for the film. Since 2014, Burton has made only two movies including the Disney live-action remake Dumbo. But he's also been one of the main driving forces behind the hit Netflix series Wednesday.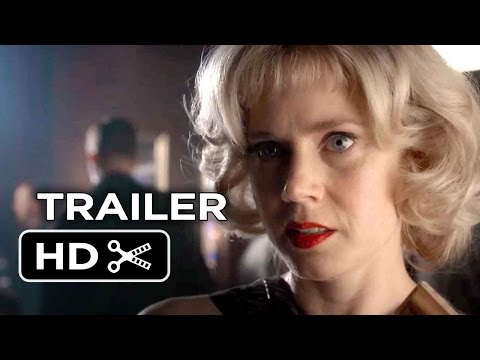 For more biopics, check out our guide to the best movies based on a true story. If you're a fan of Burton's typical oeuvre, check out our guide to the best monster movies and the best ghost movies. Burton also makes particularly good scary movies for kids.