Gwyneth Paltrow's ski crash trial has been a meme field day for the internet, largely due to opposing attorney Kristin VanOrman who went viral for how she questioned Paltrow, commenting on the star's fashion and making attendees giggle with offbeat remarks.
The footage plays like an SNL skit or ludicrous scenes from a reality show. Lots of people on social media have gone as far as to compare it to The White Lotus — itself associated with wonderfully weird vibes.
One star from the TV series has seen these, and thinks he's got the chops to bring VanOrman to life.
You and The White Lotus actor Lukas Gage told People, "Give me the opportunity to play this role. This is what I'm talking about, when people confuse actors for their real-life character," he said. "Of course, I'm not equipped to be a lawyer and be in this case, but God, I could bring that role to life. I would love to. Me and that blue suit."
"Can you see it? A little wig on, a little makeup, and just the way that [she] and Gwen had a chemistry with each other, that whole case was beautiful to watch. I loved it, I wish it was longer," he added. "Listen, Ryan Murphy, we got to make this series."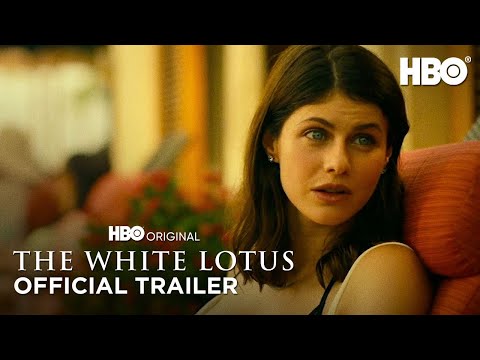 We can definitely see it. Considering highly publicised trials are often nothing to joke about, the slightly lighter air around this one could make for some refreshing entertainment, even if it's just on TikTok.
See if The White Lotus makes it into our best drama series or best thriller series, and check out the new movies coming in 2023.