As Tanya McQuoid, Jennifer Coolidge was an indisputable highlight of comedy series The White Lotus season 2. This made her picking up a Golden Globe for Best Supporting Actress in a Television Limited Series/Motion Picture all the more gratifying, as she explained in her speech how much an award for her work on the 2022 TV series meant to her.
She tearfully recalled how people like Ryan Murphy and Reese Witherspoon "kept [her] going for 20 years with these little jobs," as, according to Coolidge, she was widely regarded as a joke actor and scarcely taken seriously. "I didn't know anybody and it was sort of this thing that wasn't going anywhere," she said "Then there would be these people who would give you these cute little jobs and it would be enough to go to the next one and the next one."
The actor, who became notorious for her roles in '90s movie American Pie and '2000s movie Legally Blonde, continued, "Truly I just want you all to know I had such big dreams and expectations as a young person, but what happened is they sort of fizzled by life. I thought I was gonna be the queen of Monaco, even though someone else did it."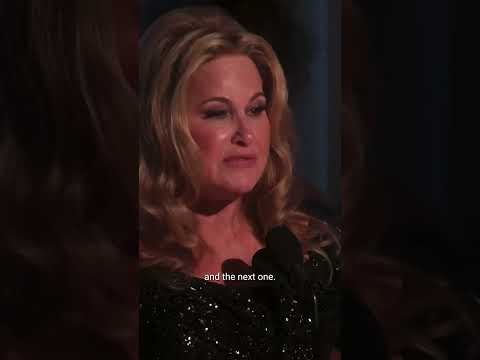 Turning to address Mike White, showrunner of The White Lotus, she added, "I had these giant ideas and then you get older and you think, 'Oh what the fuck is going to happen?' And I just want to say, Mike White, you have given me hope. You've given me a new beginning – even if this is the end, because you did kill me off. You changed my life in a million different ways. My neighbours are speaking to me, things like that. I was never invited to one party on my hill and now everyone's inviting me."
With not a dry eye in the house, the actor concluded by saying, "Mike, I love you to death. This is really a fucking fun night. Thank you." Both seasons of TV series The White Lotus can be viewed on streaming service NOW TV, but if you want more mysteries to solve, check out our guide to the best detective movies.