The Simpsons is one of the best TV series to ever hit our small screens, and at this point, the majority of the world are Springfield fans. However, despite the comedy series' decades-long run, we are still uncovering surprising easter eggs years later. And the most recent find is a hilarious joke from season 3.
Professional video editor Ewzzy Rayburn decided to gift all of us Simpsons fans by posting a clip to Twitter. The video in question shows a scene from The Simpsons season 3, episode 22, "The Otto Show." During the scene, Homer is assuring Marge that Heavy Metal concerts never affected his hearing while trying to convince her to let him take Bart to a show.
In the original clip, when Marge responds to Homer he can only hear a ringing sound from his tinnitus – caused by his concert antics. And now, thanks to Ewzzy Rayburn's editing stills, Marge's audio has finally been uncovered, and a classic Simpsons character joke has been unearthed in the process.
In the clip, Marge actually says, "Well all right, but make sure they don't pick up any of the band's attitude toward women, liquor, religion, politics, really anything." Homer then responds with a dismissive, "I hear you."
You can watch the clip below:
I used my audio editing skills to recover a buried @TheSimpsons joke. #Simpsons pic.twitter.com/H0gD1qO7vF

— Ewzzy Rayburn (@ewzzy) April 19, 2023
The bleeped-out joke courtesy of Homer's bad hearing is a classic kind of Marge line and fits in perfectly with her well-known morals. And, honestly, we hope that this recent discovery only signals that more uncovering of jokes and easter eggs from the animated series will continue.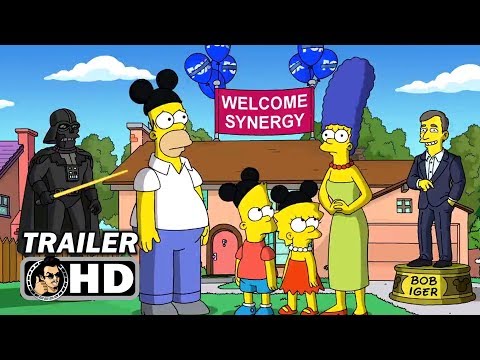 With over 30 seasons and counting, there is still plenty of Simpsons to go around. So fingers crossed, more fans gift us all with more cartoon character finds. While we wait for more Simpson scholars' findings, here are all the new movies heading our way this year. Or, if you are after more classic picks, here is our list of the best movies of all time.