As one of the best horror movies ever, The Shining has been analyzed from all angles numerous times over the years. The performances, direction, and everything else have been subject to endless discussion, but now something new has been pointed out that we can't quite shake.
Filippo Ulivieri, an author and essayist who's published several works on Stanley Kubrick movies, wrote a Twitter thread explaining a phenomenon he's not seen highlighted before. Jack Nicholson, who portrays movie villain Jack Torrance, looks right at the camera in a number scenes in a way that's altogether curious.
Some of these moments have been documented before, but Ulivieri demonstrates that it's a pattern that goes beyond what we already understand. Nicholson dashes the audience a direct look regularly, often in an offhand stare that sometimes last only a single frame.
Documentary footage has Kubrick asking Nicholson to do it deliberately in at least one instance. But now that it's been pointed out, we can't un-notice the frequent cadence, and we're very intrigued.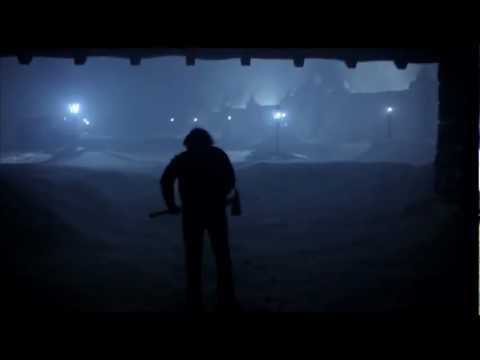 Was this Nicholson improvising? He's been known to do so, notably looking down the camera in The Departed among other drama movies. Maybe it was a detail Kubrick and his actor decided to include in order to creep out the audience in a more subtle fashion.
Like the rest of the ghost movie, it's all open to interpretation. In some scenes, there's a real sense that it's about Jack pointedly making it known he can see us, and that we might be night in his rampage. In others, perhaps we're meant to be feel like ghostly beings at least one character can see.
Whatever your interpretation, one thing is definitely true: somehow The Shining just got that much more chilling. We know what we're watching tonight!
Our new movies list has what else is available if you'd rather something easier to consume. Likewise, our list of the best comedy movies has plenty of laughs.