Viggo Mortensen refused to return as Aragorn in The Hobbit movies for a very simple, and understandable reason. With his role as the Lord of the Rings character Aragorn in Peter Jackson's Lord of the Rings movies, Viggo Mortensen was catapulted to the status of an international movie star.
However, unlike fellow Lord of the Rings cast members including Ian McKellen, Elijah Wood, Ian Holm, and Orlando Bloom, Viggo Mortensen did not reprise his role as the ranger in the prequel fantasy movie trilogy, The Hobbit. However, it's not because he wasn't offered the chance to return, and the actor provided a perfect explanation for why he refused to show up again as Aragorn.
Speaking with The Guardian back in 2013, the actor spoke about conversations he had with a producer on the movie about reprising his role for the prequels. He said "Before they started shooting, back in 2008, one of the producers did ask if I would be interested. I said, 'You do know, don't you, that Aragorn isn't in The Hobbit? That there is a 60-year gap between the books?'"
So, Mortensen's refusal to return as Aragorn was based on respect for Tolkien's source material. And, in truth, there would be no logical way for Mortensen to have returned as Aragorn in The Hobbit movies.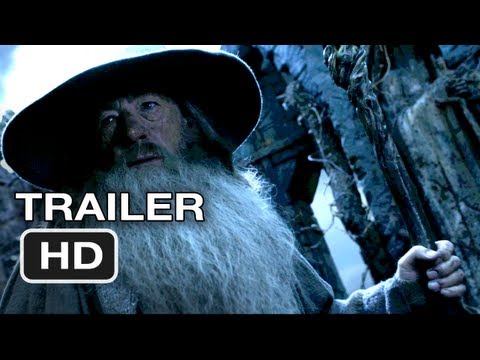 That's because while Aragorn does have extended age, and is alive during the events of The Hobbit, he is only a mere 10 years old when Bilbo has his adventure. Mortensen is a good actor, but we're not quite sure he'd be able to pull off portraying a pre-teen – even with de-aging.
Of course, the final Hobbit movie seems to forget this about Aragorn's age itself. At the end of the film, Thranduil tells Legolas to "find the Dúnedain, there's a young ranger amongst them. You should meet him… he's known in the wild as Strider." What exactly Legolas would have gained from meeting a 10 year old Aragorn, we're not entirely sure.
For more on Lord of the Rings, check out our guide to Rings of Power season 2 release date, or the new Lord of the Rings movie War of the Rohirrim. Or, check out our explainers on characters like Elrond, Galadriel, Eowyn, Helm Hammerhand, Celebrimbor, Sauron, and Durin.