One of the most beloved Star Wars characters gets her own series next month and the first trailer has finally arrived to whet our appetites. Ahsoka sees Rosario Dawson as the live-action embodiment of a character first introduced in the animated series Clone Wars and Rebels.
Other popular Star Wars characters featured include Hera (Mary Elizabeth Winstead), Sabine (Natasha Liu Bordizzo) and Ezra (Eman Esfandi). The main Star Wars villains for Ahsoka are Grand Admiral Thrawn (Lars Mikkelsen), Baylan Skoll (Ray Stevenson, who recently passed away), and Shin Hati (Ivanna Sakhno).
The trailer features Hati asking; "what happens when we find Thrawn?" and her master Skoll replying; "power – such as you've never dreamed." The green alien Hera says; "I've spent most of my life fighting a war, that's why I'm trying to convince you to help me prevent another one." Hera persuades Ahsoka to go to the stubborn Sabine for help. Ahsoka says; "Anakin never got to finish my training, I walked away from him, just like I walked away from Sabine." Sabine tells Ahsoka; "you never made things easy for me, master."
Hayden Christensen is expected to make an appearance in the series – possibly in a substantial role or more likely in a flashback or other cameo. Sabine is seen stroking Ezra's face – but it's a painted mural – we don't appear to see his live-action version in this trailer. Hera says; "once a rebel, always a rebel." The trailer says that there will be a two-episode premiere on August 23.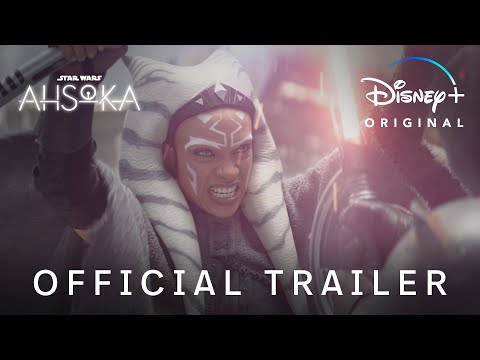 The trailer features some impressive looking lightsaber duels and space-set scenes in Star Wars ships, a potential departure for the Disney Plus shows. Ahsoka is particularly exciting for fans of two of the best ever Star Wars series – Clone Wars and Rebels – as they featured some of the best Star Wars characters. We have seen Dawson's Ahsoka in The Mandalorian and The Book of Boba Fett, but she gets to properly shine here as the star.
Check out our guide to the Star Wars movies, ranked.