While Leonard Nimoy is always going be associated with playing the best Star Trek character Spock, he actually had a side-hustle as a director. He directed episodes of several different TV series, as well as six feature films. Nimoy began by directing Star Trek movies – The Search for Spock (1984) and The Voyage Home (1986). He then branched out into non-Star Trek related movies.
By far the best-known and most successful movie that Nimoy directed is one of the best comedy movies of the 80s – Three Men and a Baby (1987). Although the fact that Nimoy directed it is now an obscure fact that comes up at pub quizzes and the like. It was actually the highest-grossing movie of 1987, beating Lethal Weapon, Dirty Dancing, Predator and RoboCop.
Star Tom Selleck told Entertainment Weekly in 2012 that Nimoy should have been given more credit for the success of the movie; "It made people cry as well as laugh. That's hard to do. Leonard was a huge help. He was very smart about how to handle a baby, because he had twins. I don't think Leonard gets the credit he deserves for that movie."
Selleck became a father the year after Three Men and a Baby came out. "The movie was heightened reality. I don't want to burst anyone's bubble [laughs]. Actually, my parenting skills were pretty good. I changed diapers and all that stuff."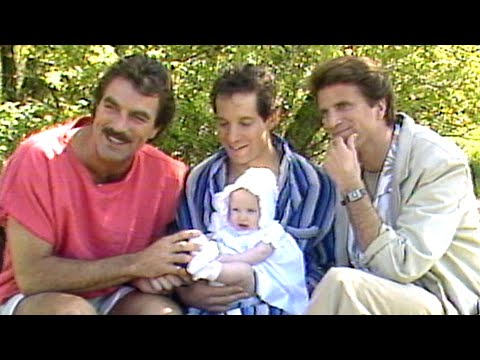 While Nimoy directing Three Men and a Baby is a good example of movie trivia that you can pull out to impress your friends, there is also a conspiracy theory or urban legend surrounding the movie. There's a long-standing rumor that a ghost can be seen in the background of one of the scenes.
Three Men and a Baby might not actually be one of the best ghost movies, but it's undoubtedly one of the best 80s movies – so definitely check it out if you've never seen it. There's more to Leonard Nimoy than just being a 'green-blooded son of a bitch!' (as his good friend Bones would call him).