Okay, nobody freak out, but this might just be the most exciting Star Trek news we're going to see this week. (We said don't freak out!)
Fresh off the back of her Oscar win, Michelle Yeoh will be returning to the helm in a new Trek project. And, evidently, rather than another Star Trek series, it looks like we'll be getting a whole new Star Trek movie!
That's right, Michelle Yeoh is set to star as Philippa Georgiou in the newest addition to the Star Trek timeline in a film titled Star Trek: Section 31.
The news was posted to the Star Trek Paramount official Twitter page, letting us know that Yeoh will be stepping onto space yet again in a special movie event for Paramount Plus, paired with a quote from Yeoh, saying:
"I'm beyond thrilled to return to my Star Trek family."
Yeoh's Star Trek character first appeared in the TV series Star Trek: Discovery as Captain Georgiou, and after her astounding performance in Everything Everywhere All At Once, it would be an understatement to say that fans will be thrilled to see her back in the Captain's seat.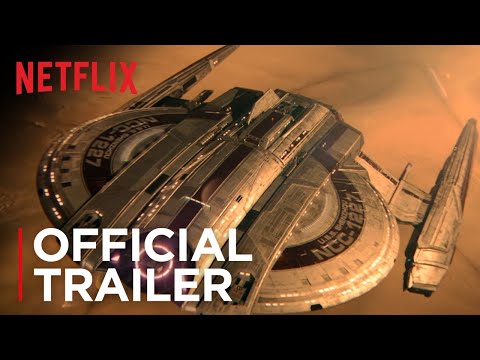 While details about the movie's plot and release are still somewhat under wraps, we do know a little bit about Section 31 based on previous mentions and appearances in the franchise thus far.
It's also been revealed that Section 31 will follow Captain Georgiou as she "joins a secret division of Starfleet tasked with protecting the United Federation of Planets and faces the sins of her past."
Section 31 was an organization that served as a division of Starfleet Intelligence, though it was, in fact, a rogue entity. Quite a divisive part of Starfleet, Section 31 claimed to protect the security interests of United Earth and the Federation of Planets. Essentially, their duty was to carry out covert missions.
Now, we don't know about you, but that definitely gets us hyped for the potential plot.
Though we'll be waiting a while for more news on the matter, why not take a trip into space anyway with our Picard season 3 episode 9 recap, our guide on the Andor season 2 release date, and a guide on all the best Star Trek starships? Don't forget about all the new movies coming out this year, too.