Star Trek Lower Decks is stacked with clever nods to other shows like The Next Generation, Voyager, and Enterprise, but the latest revelation that Mariner has a connection to both Nicholas Locarno and Ensign Sito Jaxa has blown our minds.
Star Trek is almost unfathomably vast, so much so that it's nigh impossible to tie all the various strands of the Star Trek timeline together. Still, Lower Decks is doing its best to bring a whole host of Star Trek characters together, though, and it's bloody good fun to watch it unfold.
In the latest episode of the Star Trek series — titled The Inner Fight — we learn Lieutenant Beckett Mariner's deepest secrets. Most notably, she attended Starfleet Academy at the same time as Ensign Sito Jaxa, and it seems her resentment for authority figures may stem from what happened to her old friend in The Next Generation.
A quick history lesson for those who need it: Sito Jaxa was held back in the Academy after admitting to being involved in helping to cover up the death of a fellow Nova Squadron cadet called Joshua Albert. Later, in season 7, episode 15 of The Next Generation — aptly titled 'Lower Decks' — Sito is selected by Jean-Luc Picard to take part in a secret mission, but is killed in the line of duty in rather suspicious circumstances.
Given how Sito was treated by the powers that be at Starfleet, it's no surprise Mariner is the way she is. Sito's demise is the whole reason Mariner gives up on her dream of joining the ranks of the best Star Trek captains, as she never wants to be in a position where she orders a friend to go to war (personally, I would just quit Starfleet altogether, but that's just me). Now, in this new episode of Lower Decks, Mariner explains why she isn't thrilled about her promotion to Lieutenant because "being an Ensign was good enough for Sito; it's good enough for me."
It makes perfect sense and adds so much depth to someone who was already an incredibly fascinating Star Trek character anyway. It's the exact kind of reaction to trauma and aversion to authority that you hear about in real-life military situations, where soldiers become disillusioned after seeing their comrades being marched into deadly situations. I read the classic novel All Quiet on the Western Front recently, and Mariner's latest revelation made me think back to Paul Bäumer's tragic journey.
As if one TNG connection wasn't enough, the new episode of Lower Decks also brought back Nicholas Locarno, too. History lesson time again: remember that conspiracy surrounding the cover-up of a Nova Squadron cadet? Well, Locarno was right at the center of that mess. As the ringleader in trying to hide what had happened, Locarno was expelled from Starfleet in The Next Generation season 5 and was never seen again until now.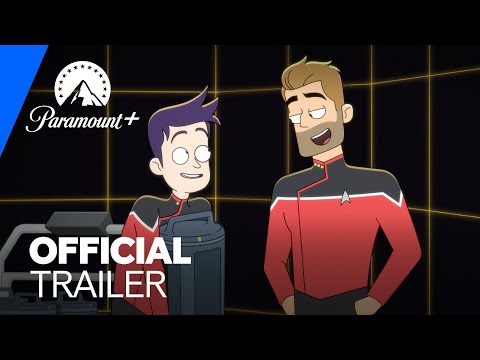 Turns out, Locarno has been cruising the galaxy and has become a fairly prominent member of the criminal underworld of New Axton. Most recently, it's revealed the disgraced former Starfleet cadet has been destroying various ships and kidnapping the crew members. Why? We will have to wait for the Lower Decks season 4 finale for the answer to that one, but the fact that Locarno has Mariner in his grasp and has promised her they will "cause some trouble together" has us pretty worried about the next episode.
My theory? Somehow, Sito Jaxa survived (yes, I know that is a reference to the wrong sci-fi series, no I don't care). Until we find out what's going on, you could glance at our ranking of the Star Trek movies and complain to our resident Trexpert James Osborne about why he's wrong. Or, look ahead to new movies, like Star Trek 4, and learn all about Quentin Tarantino's amazing (but abandoned) Star Trek movie.