Lower Decks really has turned into such a joy for any Star Trek fan. There have been all sorts of references to Trek canon, multiple ships and classic crewmates have shown up, and the characters themselves bring such humor and nuance to the franchise. This will continue if season 5 happens, including some rehabilitation for a maligned bit of Trek history.
Star Trek fans might not agree on many things, but Enterprise is one of them. Specifically, it's very much towards the bottom in any Star Trek series ranking, symbolizing a tricky period where the franchise seemed less relevant within mainstream pop culture, incorporating American jingoism over the more utopian stylings of its predecessors.
Generally, we just don't talk about it much, but Mike McMahan, showrunner on Star Trek: Lower Decks, is hoping to use the animated series to change that. If they can wrangle a worthwhile reason to, that is.
"It's hard to get Enterprise, because Enterprise is so proto, it's so before TOS," McMahan explained during a roundtable interview at NYCC, per Trekmovie.com. "It's so tempting because it feels like TNG and that's the world I play in and I love Enterprise. That's been the hardest, but I think in season 5 I figured out – if the deals work out, there is some Enterprise love in season 5."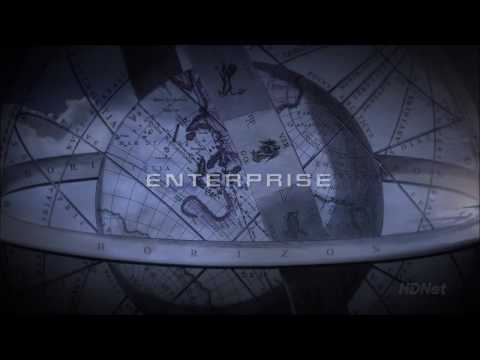 Curious! He's right in saying that Enterprise makes things tricky because it's a full century before we get the original Star Trek captain, James T Kirk, making overall relevance that much harder. The Original Series, The Next Generation, Voyager, and Deep Space Nine all occur within a relatively close time period, thus making them lived history for a lot of potential characters.
Enterprise isn't so easy. I do think an appearance from Scott Bakula probably isn't off the cards. He's always been open about revisiting Enterprise, and a quick role as a hologram or something would be delightful. Something more lore-heavy would be cool, too.
To be honest, even given my own middling opinion on Enterprise, I'm happy to see it be celebrated. While not the best sci-fi series, it's still part of the lineage of Star Trek, and Lower Decks has been pegged as a celebration of everything in Gene Roddenberry's franchise.
I don't know if I'll ever enjoy Enterprise more, but I'm already excited about seeing how Lower Decks includes it in the tapestry of Trek. We have guides on the Star Trek Legacy release date, the Star Trek 4 release date, and the Star Trek movies in order if you'd like to continue boldly exploring the franchise.