You would think that now we're on the tenth Saw movie, that pretty much anything goes in terms of Jigsaw's fiendish traps. Each movie in the long-running horror franchise has had to out-do the last, and the biggest challenge is coming up with new, original traps that are more shocking than what's gone before.
As Saw X director Kevin Greutert told The Direct; "the conceiving of these traps, it really is the hardest part of these films. And we brainstorm and throw out a lot of different ideas." But there was one trap that Lionsgate, the studio behind the horror movie franchise, vetoed when it came to Saw X.
We don't know the exact nature of the trap that was removed, but we know when it would have occurred during the film; "In the script, when we first see John Kramer in the MRI machine, we played it as a kind of fantasy trap in his head that echoed what happens later in the film. And I don't know, for some reason we were told not to do that. So we just, it is what it is now."
The trap being removed hasn't affected Saw X's fortunes, as it has received the best reviews of the whole franchise, with an 82% positive rating on Rotten Tomatoes. It's opening weekend box office takings were around the $30 million mark, showing that horror really is the genre to beat in 2023.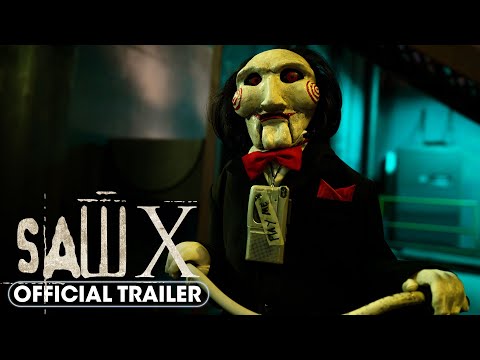 The Nun II has made over $230 million and Insidious: The Red Door made $188 million. Additionally, Scream 6 made almost $170 million and Evil Dead Rise made over $145 million. Considering that horror movies usually have pretty low budgets, this means that they're considerably profitable.
Check out our own Saw X review to see what we thought, and enjoy our guide to the Saw X traps and victims. Check out our guide to the best slasher movies and to the best Halloween movies, for all your spooky season needs. We're also very excited for Wednesday season 2.