We all make professional mistakes from time to time. Occasionally, they might make us reconsider our career. Rooney Mara, who's starred in drama movies such as The Social Network and Nightmare Alley, has recounted one such instance for her.
Speaking on the LaunchLeft podcast, she shared that the 2010 remake of horror movie A Nightmare on Elm Street was such a negative experience, she changed her entire outlook on work. "A few years before [The Girl with the Dragon Tattoo], I had done a Nightmare on Elm Street remake, which was not a good experience," she shared. "It wasn't the best experience making it and I kind of got to this place, that I still live in, that I don't want to act unless I'm doing stuff that I feel like I have to do."
Mara became more selective, basing decisions on inner passion first and foremost. "So after making that film, I kind of decided, 'OK, I'm just not going to act anymore unless it's something that I feel that way about'," she added.
Released in 2010, the A Nightmare on Elm Street remake was produced by Michael Bay with his studio Platinum Dunes. They did a run of horror remakes, including Texas Chainsaw Massacre, iconic slasher Friday the 13th, and ghost movie The Amityville horror.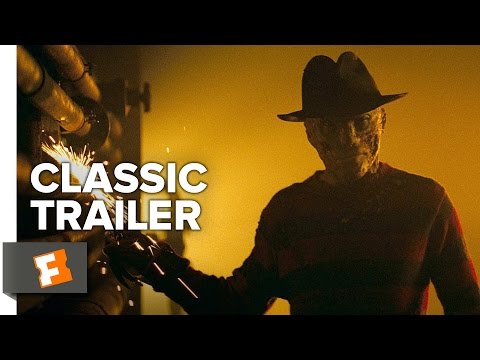 Overall quality and box office results were mixed, and the new Freddy Krueger among the worst of it. The film had none of the campy flair of Wes Craven's classic monster movie, Freddy himself reduced to a CG-enhanced villain that had no gravitas. The picture remains the only feature-length project by director Samuel Bayer.
Mara makes it seem like making it was as bad as watching it – ooft. Thankfully, she didn't leave Hollywood altogether, instead selectivity working with some of the greatest filmmakers around, from Guillermo del Toro to David Fincher, making some of the best movies of the last 20 years.
Have a look at our list of new movies to see what else she might be due to appear in, and check out our list of the best vampire movies and best werewolf movies if you're in need of some quality terror.