The recently-released trailer for vampire movie Renfield finally gave us our first glimpse of Nicolas Cage as Dracula — but how do you approach a horror movie character that has already been played so many times?
In an interview with Collider, Cage admitted that he had "a lot of help" in bringing the monster movie character to life — but relied on one iteration of Dracula specifically in terms of inspiration. "There were a ton of super-talented people on that movie that helped design the look," he explained.
"We wanted it to be more homage, more Christopher Lee. I favoured Christopher Lee as Dracula and I liked his kind of sixties hairdo, but the wardrobe, the costume, and no, I didn't come up with the idea for the rings. That all came out of a wardrobe. They came in with all that. Maybe they sent something in me that I would like that, but that was really their contribution."
He continued, "I don't know how you say no to Dracula, but two things come to mind. One, he's a character that's been done well many times and then been done poorly many times. So you want to be on the side of doing something well. And also you want to be on the side of doing something fresh and something that pops."
The comedy movie actor emphasised that Renfield "is really Nick Hoult's movie, and it's about Renfield." If you're asking yourself 'Who is Renfield?' he's the titular character played by Hoult, and is essentially a human trying to sever his bond as Dracula's servant. With this being the main plot point of the film, Cage admitted he doesn't "have a lot of screentime" as Dracula, but that hasn't stopped him from putting his all into the character.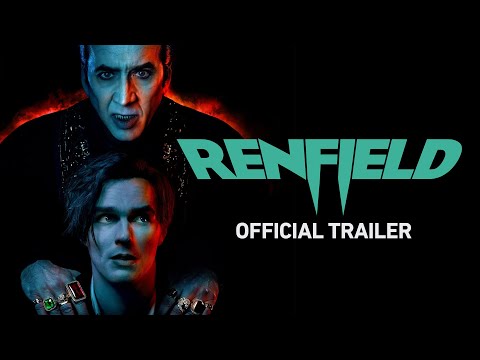 "I didn't have the time, like the two-hour narrative to really dig deep into Dracula's pathos per se" he explained. "It's not that. But I did have enough screen time to be able to try to develop a pop-art style to the character that hopefully will be a nice contribution to the other performers that have done it, that have had their take on this legendary character in both literature and cinema."
The Renfield movie release date is April 14, 2023. If you're interested in checking out other new movies starring Cage, why not start with our guide explaining how to watch The Old Way?