World War II continues to be a source of fascination for Hollywood, and it can bring in the big bucks too. Christopher Nolan's Oppenheimer has just become the highest-grossing World War II movie of all time, overtaking Dunkirk, which was also directed by Nolan. Steven Spielberg's Saving Private Ryan now comes in third.
It makes sense that, up until recently, the two most successful World War II movies cover the Dunkirk evacuations of June 1940 and the D-Day landings of June 1944 – as they are two of the most significant and famous events of that war – and crucially for Hollywood, there's an extremely clear sense of 'good guys and bad guys.'
Oppenheimer, on the other hand, is a much thornier subject – as some of the reactions to the movie have attested. The creation and the launching of two atomic bombs on Japan, which ended the war, is hugely controversial for obvious reasons. The introduction of nuclear weapons to the world profoundly altered the course of human history. The film does not depict the bombs being dropped on Hiroshima and Nagasaki, or their effects, other than those imagined by J. Robert Oppenheimer (Cillian Murphy).
With Oppenheimer being three-hours long, having long sections in black-and-white, and largely being a dialogue-driven drama with little in the way of 'action' or spectacle, it's even more remarkable that it's done so well at the box office. Oppenheimer has passed $550 million – making it seventh highest-grossing movie of 2023. It will soon overtake the Disney live-action remake The Little Mermaid to become the sixth.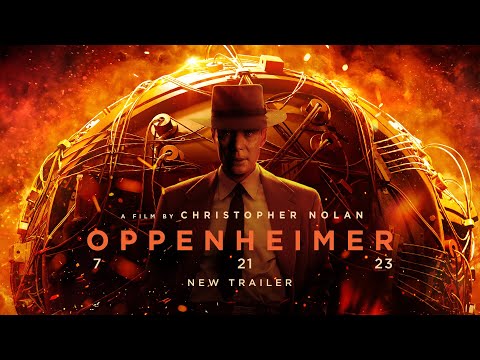 Dunkirk made just over $525 million, and Saving Private Ryan made $482 million (not adjusted for inflation). Oppenheimer is already one of the highest-grossing biopics of all time. Nolan put a lot of emphasis on 70mm IMAX being the ideal way to watch both Dunkirk and Oppenheimer, and filmed them in this format. But there are only around 30 70mm IMAX cinemas in the entire world, so many people must be seeing it on 'normal' big screens, in order for it to have done so well.
Check out our guide to the best movies based on a true story and the best war movies. Also, be sure to discover what we consider the best Christopher Nolan movies, ranked and the best Steven Spielberg movies. And make sure you read our Oppenheimer review and our guide to the enormous Oppenheimer cast.